Indulging in a spa day at home can be a delightful and refreshing experience, and one of the important elements that should be included is a body scrub for pampering purposes. The skin can be exfoliated with the use of body scrubs, which help remove dead cells and leave the skin feeling as smooth as silk. 
The best part is that you can recreate a spa experience from the comfort of your own home, without having to go out.
In this blog, we will introduce you to some wonderful body scrubs that are ideal for your at-home spa day. These scrubs will ensure that when you emerge from your spa day, your skin will feel renewed and invigorated.
The best body scrub options that you need for a perfect spa day at home 
If you're confused about which body scrub to buy for your skin type, our curated list can help you make the right choice. 
Rituals The Ritual of Ayurveda Sweet Almond Oil & Indian Rose Salt Body Scrub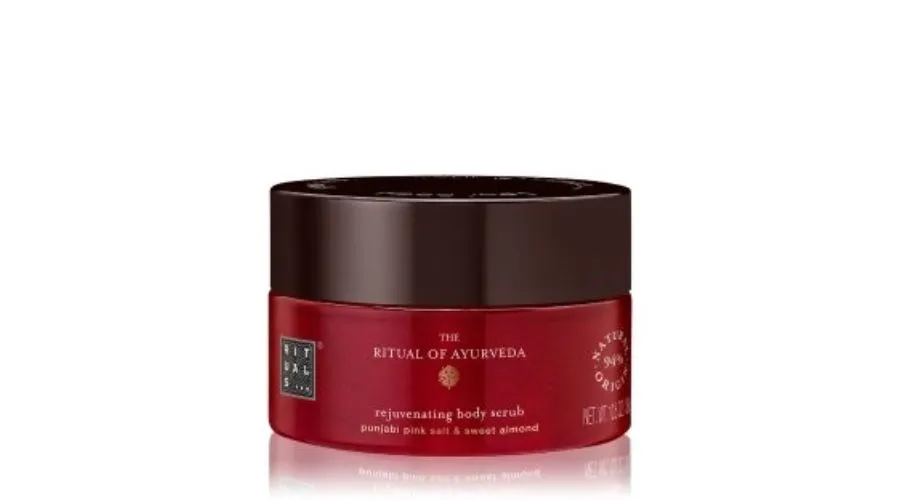 Rituals is a well-known company that is recognized for producing bath and body care products that are inspired by ancient customs and rituals from around the world. One of the skincare items that Rituals offers is called Sweet Almond Oil & Indian Rose Salt Body Scrub. This particular product is part of their Ayurveda line, which takes its cues from the traditional medical practice of Ayurveda, which originated in India many centuries ago.
---
    2. CAUDALIE Vinosculpt Crushed Cabernet Scrub
CAUDALIE is a French skincare brand that is noted for its use of natural ingredients and elements derived from grapes in its products. One of the skincare items that CAUDALIE offers is called the CAUDALIE Vinosculpt Crushed Cabernet Scrub. Their Vinosculpt range, which focuses on body care products designed to firm, exfoliate, and enhance the skin's structure, includes the Vinosculpt Crushed Cabernet Scrub. This product is part of their Vinosculpt collection.
---
    3. Sol de Janeiro Boom Boom Body Scrub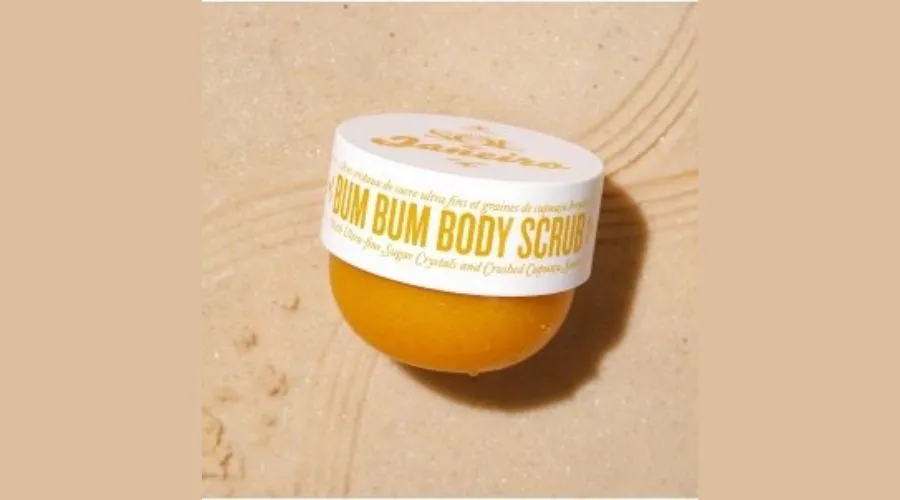 Sol de Janeiro is a luxury beauty brand that takes its inspiration from Brazil and is recognized for producing tropical-themed skincare and body care products that are high-end and opulent. Its purpose is to provide a lovely aroma experience while also working to exfoliate and smooth the skin of the user.
---
   4. L'OCCITANE Artichoke Body Scrub
The L'OCCITANE Artichoke Body Scrub is a sugar scrub that takes advantage of the artichoke extract's exfoliating and purifying effects. This scrub, which is enriched with soothing almond oil, is made with the intention of providing a pleasurable experience for the skin. Your skin will be left feeling particularly velvety smooth and luminous when the dead skin cells and pollutants that it contains are removed so thoroughly. 
It is suitable for all skin types, including sensitive skin, which distinguishes it from other products and makes it a versatile option for a variety of skincare programs. You'll also have peace of mind knowing that it doesn't test on animals because it is both cruelty-free and vegan, which means you can enjoy its benefits without feeling guilty.
---
  5. Origins Ginger Body Scrub Smoothing Body Buffer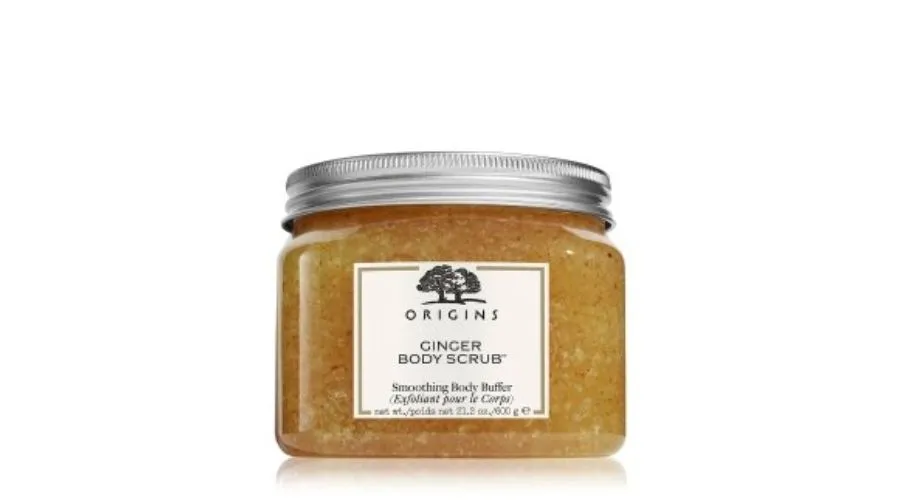 Origins is a brand that is well-known for producing natural and plant-based cosmetics and skincare products. One of the products that Origins offers is this Ginger Body Scrub Smoothing Body Buffer. This body scrub is made with ginger as its primary active ingredient, and it is supposed to exfoliate the skin while also reviving the complexion.
To use the Smoothing Body Buffer Ginger Body Scrub from Origins, start by applying it to wet skin and massaging it in circular motions. Rinse it off completely with warm water afterward. This product will leave your skin feeling renewed and refreshed. Its energizing scent is attributed to the inclusion of ginger. You can use it regularly to maintain healthy and well-conditioned skin.
---
Conclusion
There is no need to put off treating yourself to the luxurious spa experience you deserve in anticipation of a momentous event. Any day can become a day of relaxation at home in the form of a spa day if you have the correct body scrub. 
Your skin will be left feeling supple, smooth, and revitalized after using one of these body scrubs, which offer the ideal combination of exfoliating and pampering. Therefore, give in to the want to pamper yourself a little and turn your bathroom into a mini-spa by using one of these lovely body scrubs.
You won't regret it and your skin will always be thankful for it! 
For more such related blogs, visit our website Feednexus. Furthermore, if you want to buy the best body scrub for men and women, you can explore the online store of Flaconi. They offer a great variety of products at affordable price ranges.
FAQs