Sandals for men are not only comfortable but look quite cool, which is why they have become a popular summer choice in recent years. So much are they common that it is unbelievable to think that they were once considered to be nothing short of taboo. But recent years have had a massive smashdown of patriarchy and uncomfortable fashion standards, owing to which, sandals for men have gone mainstream. In this blog, Feednexus will talk about the many facets of sandals for men and later help you pick out some of the best picks for the same to rock this summer season. 
How Sandals For Men came to be?
Ancient Roman gladiators were the first to wear the numerous straps that encircle the foot and leg of the gladiator sandal. These sandals served as a status and wealth symbol in addition to being made to be comfortable and protective during fighting.
Sandals for men were once frowned upon for a long time in Western society. Sandals were viewed as too informal or feminine, and men were traditionally supposed to wear closed-toe shoes. But in recent years, this perception has changed, and sandals for men are now seen as a sensible and comfortable option for summer footwear.
Factors To think of before Buying Sandals for Men
1. Comfort 
When it comes to choosing the perfect sandals, comfort reigns supreme. Bursting with style but pinching your toes? That's a fashion faux pas you would surely want to avoid. Ensure that the sandals have cushioned insoles, adjustable straps, and a contoured footbed to provide maximum comfort. 
2. Quality Materials
Opt for sandals crafted from high-quality leather, suede, or durable synthetic materials. 
Not only do they look great but stand the test of time, ensuring your sandals last through many escapades.
3. Traction Matters
If you plan to venture off the beaten path, make sure your sandals offer good traction. Slippery soles can lead to unexpected tumbles, so opt for sandals with textured outsoles. You'll be bursting with confidence on any terrain.
4. Arch Support
Do your feet a favor and select sandals with proper arch support. Arch support ensures even weight distribution, preventing discomfort and fatigue during long walks. Burst through your limits comfortably with this essential feature.
5. Price vs. Quality
Burst the bubble of high prices. Quality doesn't always equate to exorbitant costs. You can find stylish and comfortable sandals at various price points. Consider your budget, but never compromise on the quality you deserve.
6. Durability
A pair of sandals that falls apart after one summer isn't worth the investment. Burst through the seasons by choosing sandals with a reputation for durability. Look for reinforced stitching and quality craftsmanship.
7. Easy Maintenance
Your sandals should be a breeze to maintain. Opt for styles that are easy to clean and quick to dry, so you can spend more time enjoying the summer and less time fussing over upkeep.
8. Brand Reputation
Burst with confidence by selecting sandals from reputable brands known for their quality and customer satisfaction. Research reviews and ask for recommendations to make an informed decision.
Top Picks for Sandals for Men
1.  Torrance Men's Sandals Black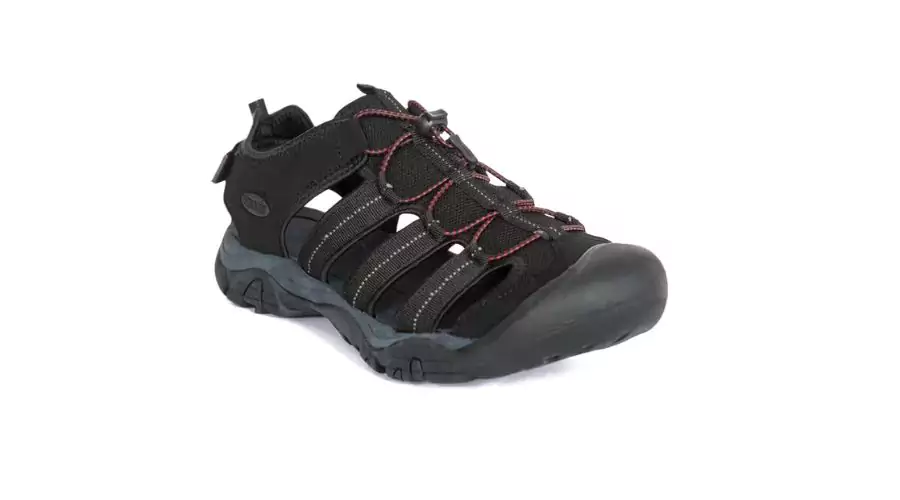 These textile upper Torrance Men's Sandals have comfortable cushioned and moldable insoles, which are layered with a molded EVA midsole and a sturdy and high-traction outsole. The insoles are also highly moldable. The pull tab and the adjustable drawstring with a self-adhering clip gives it a secure fit and ensures an easy wear. The closed toe design combined with the right heel height gives it a comfortable fit which is perfect for all-day wear.
---
2. Crocs Classic All-Terrain Flip Flops, Black, Unisex
These lightweight, flexible Crocs Classic All-Terrain Flip Flop Sandals offer a customized fit with an adjustable strap at the back. Built for durability and traction, they feature a Croslite exterior, interior, and sole. They are also available in sleek black, and can easily be your go-to choice for all-day comfort and performance.
Also Read: Sandals For Men To Effortlessly Create A Comfortable Stylish Look
---
3. Hiking Sandals – Columbia Ridge Venture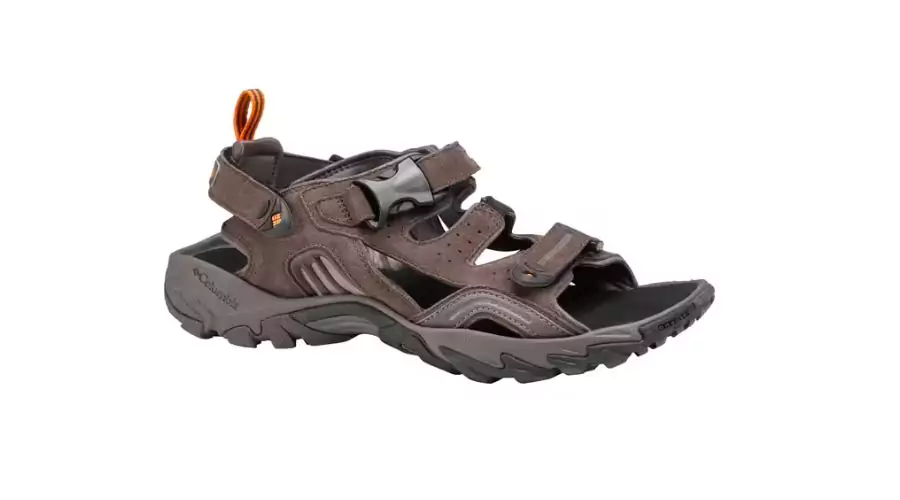 With Techlite midsole for cushioning, an Omni-Grip rubber outsole for grip, and adjustable self-adhesive bands for stability, these Hiking Sandals- Columbia Ridge Venture are designed for all-day comfort. The suede leather upper with TPU mesh reinforcements ensures durability, and a convenient buckle makes them easy to put on and take off. At just 300 grams (size 43), these sandals are highly  lightweight and versatile.
---
4. Leather Hiking Sandals 
With double EVA soles for exceptional cushioning, three adjustable straps for stability, and a grippy sole pattern for optimal traction on the trails. These Leather Hiking Sandals are a perfect blend of user comfort with a soft, hygienic inner lining, reduced seams to limit irritations, and they weigh in at just 292g in size 43.
---
5. Walking Sandals Adult NAE Vegan Shoes Black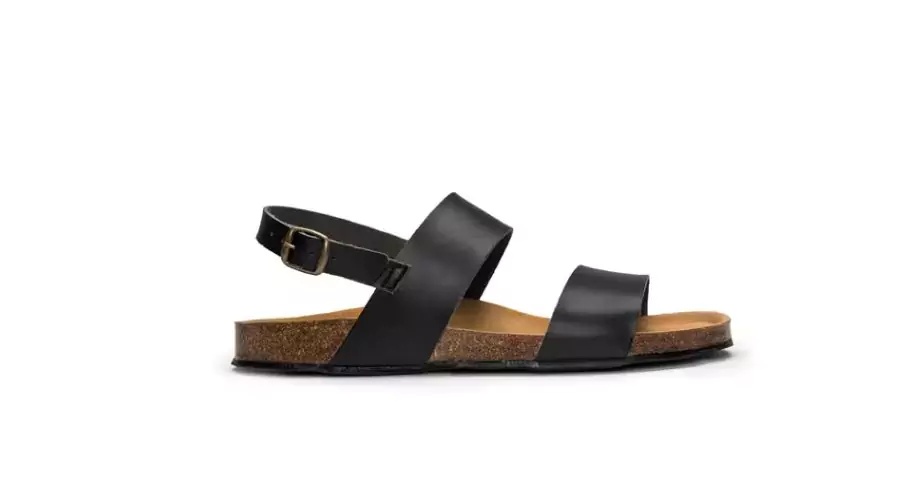 These Adult NAE Vegan Black Men's Sandals are made with three OEKO-TEX certified microfiber straps. The hypo-allergenic, anti-bacterial, and anti-microbial lining ensure freshness, while the ergonomic cork and latex insoles offer exceptional comfort. The sole, crafted from recycled car tires, guarantees a steady step. Embrace comfort and sustainability in black. Buy your pair online now!
---
Conclusion 
Choosing the perfect pair of sandals for men is all about combining style, comfort, and practicality. So walk into summer with confidence, knowing you have chosen the right footwear for your feet. Check out Feednexus's top picks for sandals for men today, and if you want to explore more, go on the Decathlon website and shop to your fill! Decathlon will surely not disappoint. 
FAQs