Thermal clothes for men are garments that keep you warm in chilly weather. They come in various styles, from shirts to pants, and are ideal for staying cozy during the cold season. These clothes are made to provide extra insulation and comfort, whether you're indoors or braving the elements outdoors.These versatile pieces are perfect for staying cozy during various settings. From playing outdoors, working out to simply relaxing. Thermal clothes for men are a practical addition to the wardrobe and are a staple for those who enjoy outdoor activities in winter. These garments are engineered to keep you warm without adding bulk to your outfit. Whether you're an adventurer or just seeking extra warmth, men's thermal clothing is the answer. And when it comes to the best quality thermal wear and apparel, then Decathlon got you! This famous sports based platform has a wide range of options suited to different preferences. Keep reading to find out more about thermal clothes for men on Decathlon.
Thermal Clothes for Men on Decathlon!
1. Men's Warm Ski Black Inner Thermal Top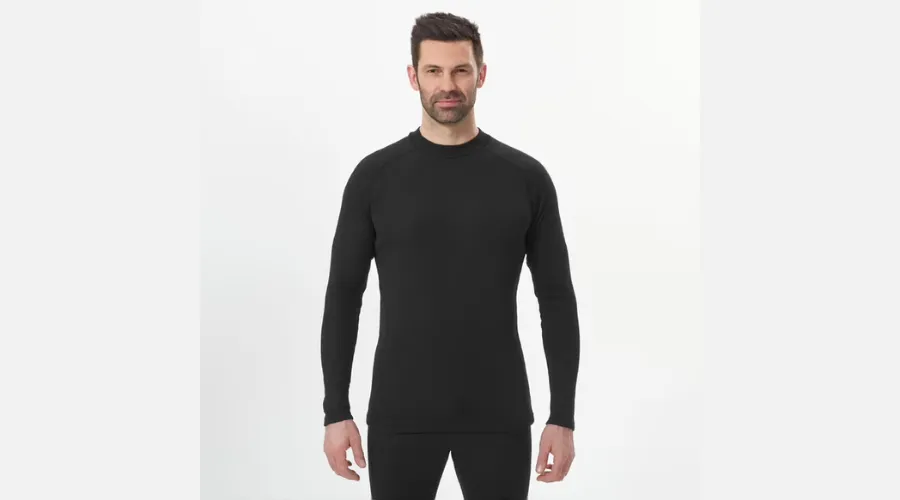 If you want something versatile and easygoing, then this Men's Warm Ski Inner Thermal Top is an excellent option for you. Made of polyester, it is affordable, easy to maintain and super durable. Whether you are a winter sports fan or want an ideal thermal wear option for winters, this thermal top serves all purposes well.
Its thin build makes it easy to layer up. It boasts a brushed material, flat seams and a stretchable mesh. The brushed interior supports heat insulation and will help keep you warm throughout wear. The classic straight cut of this inner thermal top makes it adaptable for different sizes and body types.
2. Black Colored Thermal Tights for Adults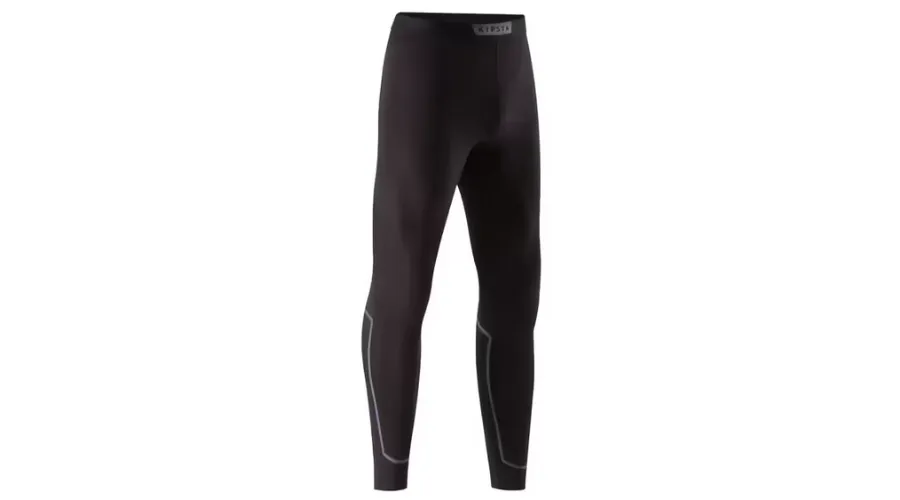 Do winters feel unbearable for you? Then you should definitely incorporate these Black Colored Thermal Tights in your wardrobe! You can wear them as an innerwear under pajamas, joggers or jeans or use them during intense workout sessions. These thermal tights are recommended for weathers from 7° C to 20° C. One of the best features of these thermal tights is that they help eliminate perspiration! This way they do not come in your way during exercise or work out times.
The tight knit fabric of these tights helps with heat absorption and the material ensures breathability and dryness throughout wear. The elastic fabric facilitates ease in movement which makes it an ideal wear for workouts or exercise.
---
Also Read: Men's Fleece Jackets: Stay Warm And Stylish All Season Long
---
3. Short Sleeve Bicycle Undershirt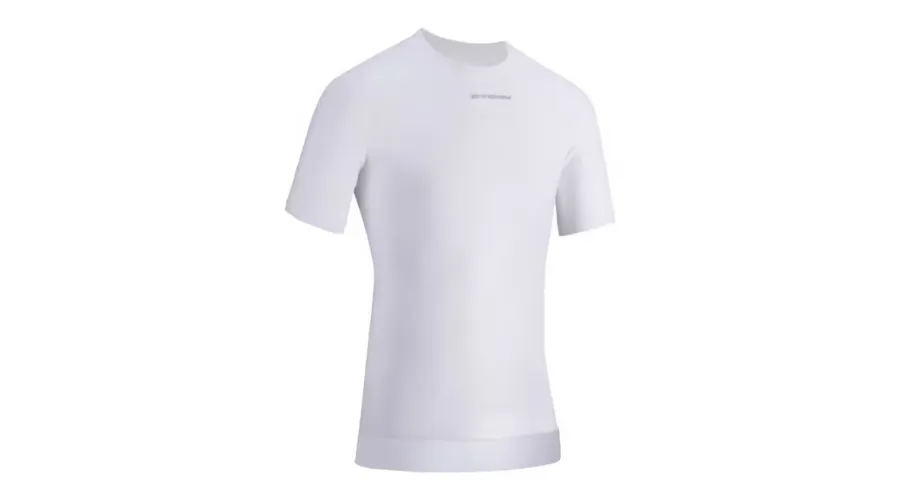 If you are a cycling enthusiast then you definitely need the right winter apparel! And this Short Sleeve Bicycle Undershirt is a great choice for you! This undershirt is known for warmth, seamless fitting and apt ventilation throughout.
Whether you are going for mountain biking or a leisurely ride with your friends, this undershirt got your back for all purposes! It seamlessly forms a thermal barrier and traps heat, providing much needed warmth. It also reduces the effects of perspiration and keeps the skin dry and comfortable.
4. Men's Thermal Ski Jersey (Green Colored)
Are you a skiing fan? Then ski with utmost convenience and comfort throughout the winters with this Men's Thermal Ski Jersey. This thermal jersey is like a second skin to provide you ultimate warmth and comfort. It provides the necessary heat, ensures breathability throughout wear, and allows freedom of movement. There are minimum seams in this fabric and hence the jersey won't come in your way while skiing.
Another attractive feature about this green ski jersey is the ease in maintenance and lightweight capacity. If you seek something comfortable, time saving and versatile then this thermal ski jersey is right here for you!
Conclusion
In the realm of winter attire, thermal clothes for men stand as a reliable option against the harsh weather. They play a crucial role in keeping individuals warm and comfortable in frigid conditions. From thermal shirts and pants to socks and outerwear, the options available are extensive and cater to the diverse needs of men, whether they are pursuing outdoor adventures, enjoying winter sports, or want thermal wear for everyday wear.  This adaptability allows you to maintain your personal style while ensuring that you remain cozy in the face of dropping temperatures. Whether you're heading to the office, meeting friends for a winter hike, or hitting the ski slopes, thermal clothes for men can be your go-to choice for comfort. And if you are looking for ideal thermal clothes for men then Decathlon is the place for you! For more information, visit Feednexus.
FAQs