The popularity of Men's Polo t-shirts knows no bounds. Polo T-shirts are always the top choice for customers mainly because of their sportive design. Decathlon brings trendy options of Men's Polo T-shirts to choose from. Its high-quality and fashionable style makes men's polo t-shirts a popular choice.
What makes men's polo t-shirts a standard choice is the influence of classic sporty design, especially golf and tennis type of t-shirt designs. The short sleeve, the placket necklines, and three buttons are the common features of polo t-shirts. If you are thinking of adding a new collection of t-shirts to your closet, then Decathlon's collection of men's polo t-shirts is what you need. Don these T-shirts while going to play golf or tennis and feel comfortable.
Men's Polo T-Shirts for Every Man
1. Short Sleeve Tennis Polo- Navy Blue Sky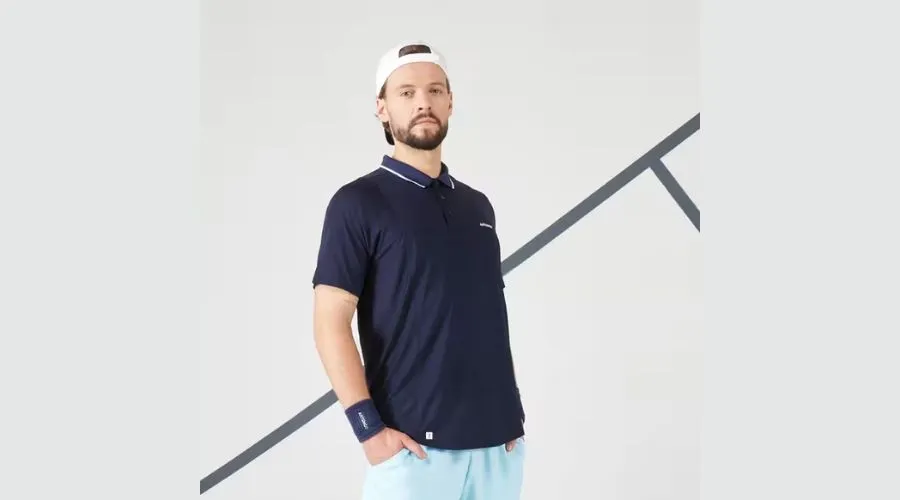 For a simple and smart look, this short-sleeved Short Sleeve Tennis Polo t-shirt is perfect. Whether you are wearing it for sports activities or casual wear, this T-shirt is durable. It's an eco-friendly tennis polo shirt for players and is made from a breathable fabric that you can wear all year round. The fabric is not too warm nor too light for winter days. It's durable to wear in different climate conditions. In summer the mesh fabric keeps the sweat away.
---
2. Golf Polo WW500 Short Sleeves Men Yellow
The Golf Polo WW500 Short Sleeves Men Yellow is extremely stylish to wear. The light yellow colour is adorable to pair with any bottom wear. Made from polyester fabric material, it's an ideal type of t-shirt that you can wear under hot weather while playing tennis or golf. The short sleeve and breathable material provide a sufficient range of movements without feeling suffocated. It's not only good for wearing while playing golf or tennis, but you can also wear it for a lunch date. You can buy this T-shirt as a gift for someone too.
---
3. Short Sleeve Men's Golf Polo Dark Blue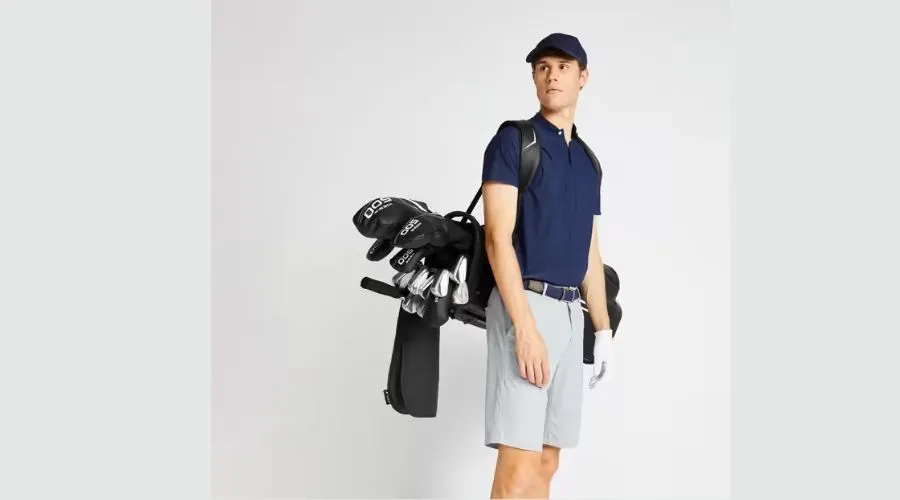 If you are looking for a decent and durable t-shirt, then this Short Sleeve Men's Golf Polo is just perfect for you. It's great for those who need a trendy T-shirt for golfing and tennis. You can wear it under different climate conditions. You won't have to keep adjusting it even under extremely hot temperatures, as it is made of a highly breathable fabric that keeps you cool. The t-shirt also comes with a polyamide composition which allows the players to have maximum comfort while playing. You won't have to worry about choosing an outfit when you have this shirt.
---
4. Maxen Men's Blue Antigua LIsted Polo Shirt
This Maxen Men's Blue Antigua LIsted Polo Shirt has a classic design. It is extremely comfortable and highly durable to wear in different weather conditions. In winter you can pair it up with blazers, and in summer you are all good to go with the shirt alone. The blend of its fabric and the light blue colour makes it stand out from the other outfit options. You can even gift this t-shirt to someone for Christmas. This T-shirt will make you look stylish and you can don it for a casual or formal occasion.
---
5. Hunting Polo 500 Brown
The Hunting Polo 500 Brown is a T-shirt that you can pair on a casual as well as formal occasion. For those who need a daily homewear option, make sure to add this to your closet this season. The design is simple and the fabric is extremely comfortable. You can wear it while hunting, bushcraft, fishing, and strolling. Moreover, the polyester material has high sweat-wick resistance, so you won't have to worry about discomfort from moisture or sweating.
---
Different Ways to Wear Men's Polo Shirts
There are many ways for you to look smart and handsome with polo t-shirts outside sports activities. Here are some of the tips that you can follow when styling them up for a casual look.
Simplistic Look: Try pairing these polo t-shirts with something simple as it makes you look classic. It makes you look smart. Pair it with jeans, chinos, and white sneakers.
Summer Wear: When you don't feel like adding a formal shirt to your summer outfit, a short-sleeved polo shirt will help you. You can pair this polo t-shirt with a brown belt, cargo shorts, or khaki shorts and boat shoes.
Tucked-in Style: Tuck your polo t-shirt and add a leather belt to complete the outfit. Wear trousers or formula pants with these T-shirts.
Sportive Look: You can wear polo T-shirts for a sporty look or for a casual look. For a sporty look, pair them with shorts as they look quite stylish and make you feel comfortable too.
Also Read – Men's Fleece Jackets: Stay Warm And Stylish All Season Long
Conclusion
Decathlon's collections of men's polo t-shirts are some of the best t-shirts for men this season. If you are looking for branded Men's Polo T-shirts, this is the right platform. If Polo is not what you are looking for, find more top brands on Decathlon. Moreover, the best part of shopping with Decathlon is that your shopping experience is always cost-effective. Shop cheap on top brands! For more information visit Feednexus.
FAQs