Although a beanie technically belongs within the category of winter hats, there are several significant distinctions between a beanie and other hats made to ward off the chill. The primary function of a beanie is to keep one warm when it's cold outdoors. It is a blanket-like heat trap, creating a "thermal environment" around your head. Elders always told you to cover up in the cold, and there's a good reason for the same. Beanie hats offer great protection from the weather's extremes. Whether placed on the head, to cover the ears, or on the forehead, all headgear accessories serve a purpose. However, the effectiveness of its protection from the weather, rain, sun, and wind relies on the shape and the material. Beanies have endured the test of time. You don't have to skate to wear a chic beanie. Even if you choose to wear it in the summer, these winter hats are fantastic for everyone.
---
List of best beanie hats to buy from Sneakerstuff
Here is a list of recommendations for the best beanie hats:
1. SNS Seasonals World Pass Beanie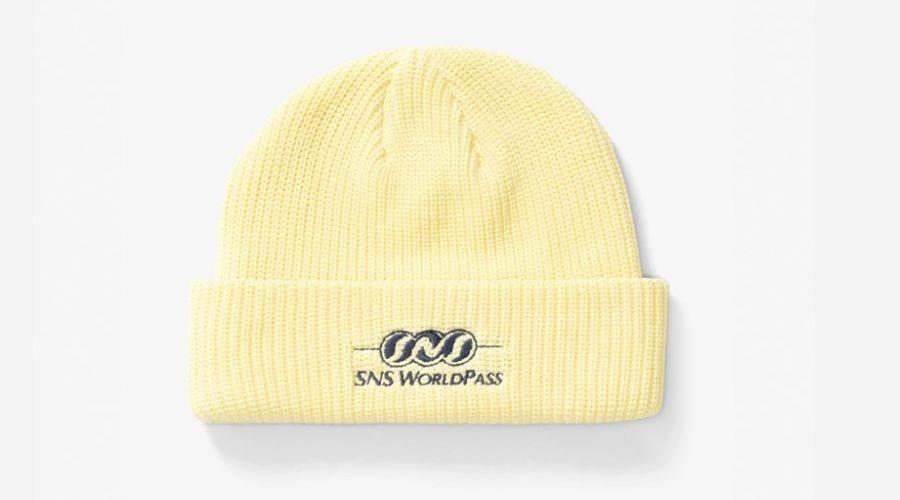 The SNS World Pass Beanie in Yellow coordinates with the other travel-themed World Pass items from the release and is a part of SNS's Spring '23 collection. Embroidery is on the front of this recycled cotton garment. SNS World Pass Beanie Yellow has a Fold-up brim. It is made up of 100% recycled cotton. It has its front embroidered. It comes in one size. It is priced at $39. It is a Unisex beanie suitable for everyone. The beanie has SNS World Pass and its logo on the front.
---
2. SNS Seasonals Laundry Beanie
The black SNS Laundry Beanie pairs with the Laundry Zip hoodie and is a part of SNS's Spring '23 collection. Embroidered SNS patch is sewn onto the front of this recycled cotton garment. SNS Laundry Beanie Black has a Fold-up brim. The front patch is embroidered. The beanie is made up of 100% recycled cotton. It is free-size. It is priced at $39. It has a graphic black and white design and a label at the front. It is shipped from the United States. This is also a unisex beanie.
---
3. Lisa Le Strange – Strange Butterfly Beanie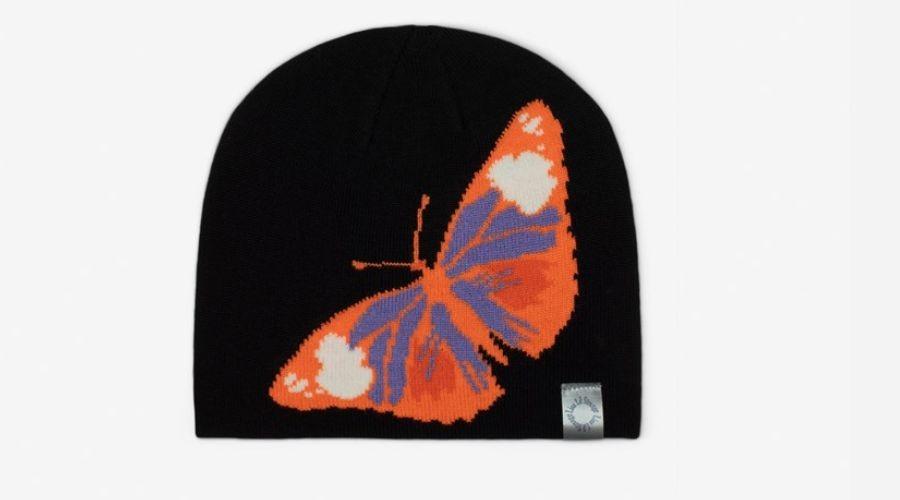 With their heavy-repped Butterfly and Skull logo, Lisa L' Strange label has been creating ripples across America. The snug fit and hem logo patch on this beanie features the LA fave Butterfly. Lisa L. Strange Weird Butterfly Beanie in Black is beautiful and versatile due to its colours. It is 100% Acrylic. It has a printed logo tag on the hem. This is one of the best beanie hats available. It is stylish. It can be worn throughout the year to amplify your street style, and it will still keep you warm. It is a unisex beanie. Amongst other Beanie hats, this one surely stands out. The black colour of the beanie perfectly contrasts with the beautiful, bold butterfly, which adds more glamour to the beanie hat. There are several beanies offered by Lisa Le Strange, but this is one of the most famous beanie hats. It is stylish and extremely comfortable as it is made from high-quality fabric. So it does not irritate your scalp and fits perfectly. It is $85 and is available in one size. This unisex beanie will be the perfect addition to your wardrobe. 
---
4. Carhartt Acrylic Watch Hat
The Carhartt Acrylic Watch Beanie Hat is a mainstay in the line of outdoor-friendly gear offered by Carhartt. The brown and Tamarind beanie, which is made of stretch rib knit fabric made entirely from acrylic material, has a stitched-on Carhartt logo patch. The stretchable rib-knit fabric is used in this beanie cap and is very popular nowadays. It also comes with the Carhartt square label on the front. The height of this beanie hat is 21 cm. The knit fabric makes this beanie hat comfortable and stylish. This minimalist design suits every type of outfit. This is a pocket-friendly beanie hat priced at $35. It is one of the best beanie hats. It is fashionable and chic. It is the perfect street-style look. This accessory will bring your whole outfit together any time of the year. The website has several beanie hats offered by Carhartt, so you can choose from different styles and colours as per your taste.
---
5. SNS Fundamentals Shaker Beanie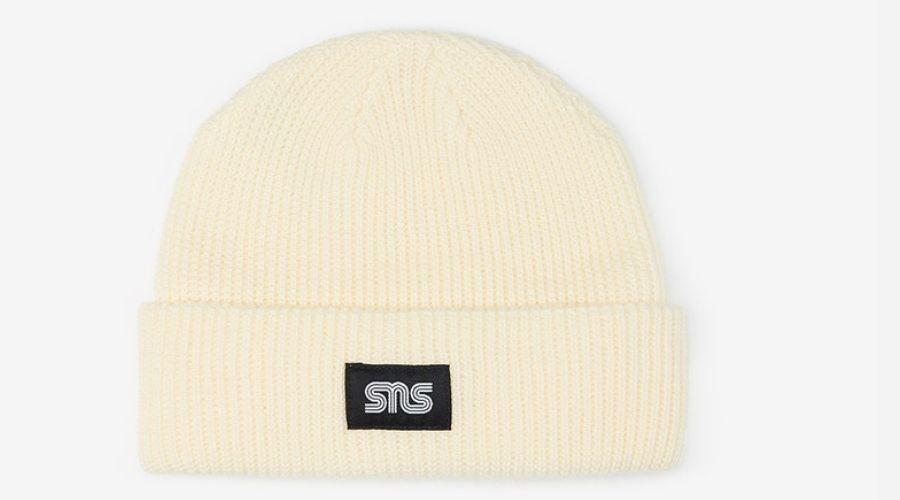 The essential beanie by SNS that everybody needs is here! To add to your collection, the SNS Shaker Beanies are available in a variety of colours. Just in time for the upcoming colder winter months, these 100% acrylic beanies have an SNS patch on the front and are certain to keep you warm. The SNS Shaker Beanie is off-white. It is made up of 100% acrylic material. It has the SNS Patch in the front. It is black and white. This contrast patch matches the beanie's colour perfectly. It compliments it. The essential beanie is one of the best minimalistic beanie hats offered by the website. The ribbed texture makes it super comfortable. It comes in one size. It is stretchable. It is a unisex style. It is priced at $34. This pocket-friendly accessory is versatile, chic and comfortable.
---
Conclusion
Beanie hats are very trendy. They can be a cute addition to your street-style look. They also keep you warm during winter and look fashionable at the same time. It is easy to order them from the website with such a variety of options available for beanie hats for men and women. The website always makes an effort to ship your item within a day. They will often dispatch your item the same day if you place it before 9:00 a.m. CET. The processing of your order could take up to two days during certain launches, discounts, or holidays. For orders over $250, delivery from the US warehouse is free. This makes it convenient and fast to order beanie hats from Sneakersnstuff. For more recommendations, tips and information, visit FeedNexus. 
FAQ's