It's no secret that this small yet mighty eyelash curler tool is one of the most widely used beauty tools that many people use, especially those who just love curling their eyelashes. However, many struggle to achieve their dreamy curled eyelash look because of straight eyelashes that just won't budge. So, here are six of the best eyelash curlers of 2023 offered by Flaconi that can turn all straight eyelashes into curly ones, giving you a professional makeup look that you can pull off right at home.
Six best eyelash curlers to add to your beauty kit
1. MAC Full Lash Curler Black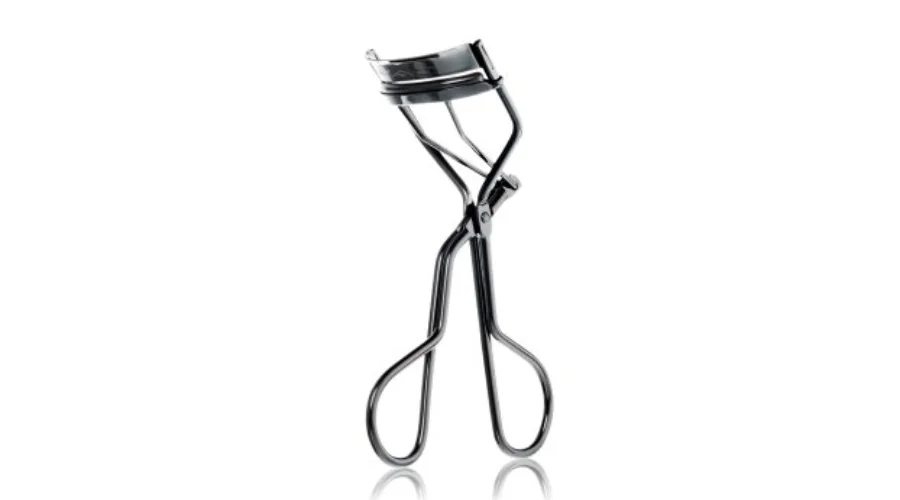 MAC is a well-renowned brand name that offers a wide range of beauty products of top quality and accuracy. So, if you are thinking of purchasing a curler for eyelashes, what's better than a MAC product itself? 
Designed for effortless strokes, this MAC Full Lash Curler Black delivers amazing curly eyelashes that enhance your beauty. With its unique black design, not only it provides a curly touch to your eyelashes but also looks stunning while being in use. 
So, if you want to experience achieving the precise curls of your dreams that stay lifted for an appropriate amount of time, this MAC lash curler is surely worth a shot. And, it only costs around €24.
---
2. ZOEVA Oh La Lash Curler
ZOEVA is one of the most popular beauty brands that offer a wide range of top-quality products along with makeup tools so you can get everything to complete your whole look at one stop.
The ZOEVA Oh La Lash Curler as the name suggests gives your eyelashes a long-lasting curl that stays on forever creating an Oh La La effect. The curved shape and soft, flexible silicon pads curl every single lash into perfection with each and every use.
Because of its stylish design and easy-to-use feature, this curler for eyelashes is suitable for all the eyes trying to doll up an ideal outlook.  So, maximise the length of your lashes and give them an extra bounce with this ZOEVA's Lash Curler. And, it costs around €15.95 only.
---
3. KIKO Milano Eyelash Curler
KIKO Milano, being an Italian professional cosmetics brand, is known for featuring a wide selection of cutting-edge makeup, face, and body treatments that cater to each and every woman of all ages.
This Professional Steel Eyelash Curler by KIKO Milano is designed with precision and workmanship and can conform to any eyelash, whether straight or curly. Being an easy-to-use  curler, it can even be used for any eye shape or size.
The soft silicon cushioning on the curler very smoothly curls your eyelashes while holding them in place, whereas the stylish handle gives you a strong and effective grip. You also get an extra cushion in the box in case you lose the attached one, and it only costs €8.95.
---
4. NYX Professional Makeup Eyelash Curler
NYX Professional is a certified cruelty-free beauty brand, acknowledged by PETA, and it offers a variety of top-quality, vegan-friendly makeup products that you can use on an everyday basis.
This NYX Professional Makeup Eyelash Curler gives your eyelashes an intense curl and smooth finish, transforming your entire look into a lady boss-like one. The metal curler is suitable for all skin types and eye shapes, providing a momentum finish.
You get a naturally glamorous look with this curler, as the brand doesn't believe in providing a cakey look. With an optically open surface, once done, your eyelashes instantly appear longer and more voluminous, completing a stunning outlook. The article costs around €6.99, making it one of the most affordable eyelash curlers to grab right away.
---
5. Essence Eyelash Curler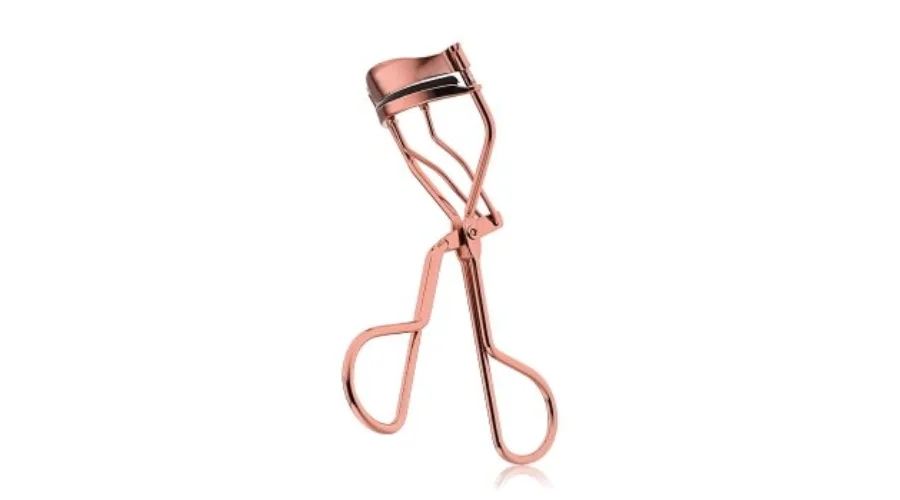 Essence is one of the top cosmetics brands that believes in providing top-quality products at pretty reasonable prices. Because 95% of their products are manufactured in Europe, all the ingredients used are safe and sound, following government and FDA approvals.
This attractive-looking  curler that ensures a wonderful outlook is a perfect beauty product to add to your beauty kit. Whether you have stubbornly straight eyelashes or very thin eyelashes that require volume, this Essence Eyelash Curler will give you a stunning look without having to use mascara.
The soft silicone cushioning prevents the lashes from falling off and keeps them in place, so you get perfect curvy eyelashes. You also get a spare silicon cushion in the pack, which costs only €2.99. So, grab the article right away before it's sold out.
---
6. NARS Eyelash Curler
NARS known for its great coverage foundations and quirky blushes, is another luxurious brand that offers a variety of top-quality beauty products. Being a French cosmetic skin-care company, they deliver iconic professional looks that one can achieve sitting right at home.
This matte black NARS Eyelash Curler which is suitable for all eye shapes and sizes, provides a perfect curvy look to those straight, inflexible eyelashes without buckling or sticking them.
The fashionable-looking eyelash curler not only nicely curls up your eyelashes but also looks amazing while using it. So, if you are in for a curvy ride, this eyelash curler is a sure-shot investment that you should definitely make, as it costs around €21.25.
---
Conclusion
With tons of eyelash curler options available on the market, Flaconi, an online retailer of personal and beauty care products, offers the best possible products at pretty reasonable prices. So, whether you are looking for the cheapest eyelash curler or the most luxurious one, you can find them all. For more such information, visit Feednexus.
FAQs