In recent years, the demand for electric vehicles (EVs) has soared due to their eco-friendly nature and cost-saving benefits. As a result, the concept of electric car subscription services has gained immense popularity in the UK. Paying once a month can now let you drive your favorite electric car.
Benefits of Finn's electric car subscription in the UK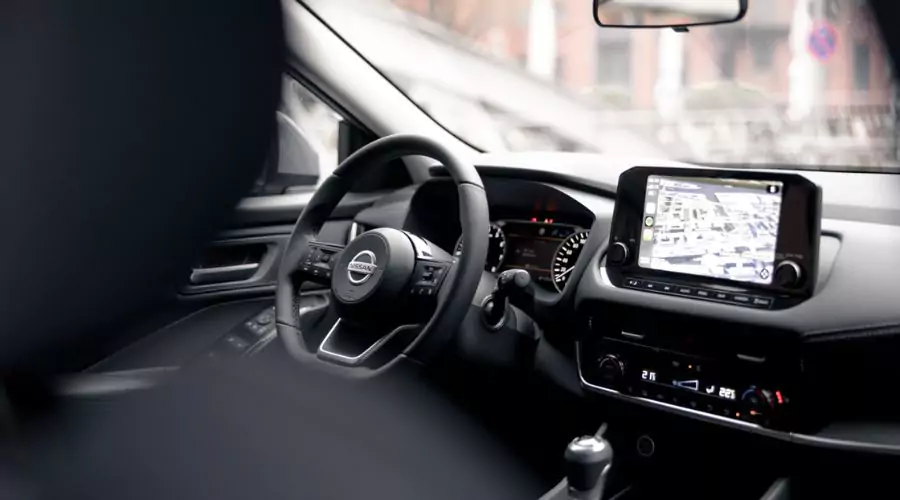 1. Convenience and Flexibility:
Finn's Electric Car Subscription provides unparalleled convenience and flexibility to its customers. Subscribers can enjoy the perks of electric mobility without the financial burden of car ownership. The service allows individuals to choose from a wide range of electric car models, ensuring they find a vehicle that best suits their needs and preferences. 
Moreover, subscribers have the flexibility to switch cars as their requirements change, accommodating various lifestyle and transportation demands. Finn's Electric Car Subscription eliminates the hassle of car maintenance, insurance, and depreciation costs, making it an ideal choice for those seeking a hassle-free and adaptable electric car solution.
2. Cost-Effectiveness:
One of the key benefits of Finn's Electric Car Subscription is its cost-effectiveness. The service offers an all-inclusive monthly fee that covers various expenses associated with electric car usage. Unlike traditional car ownership, subscribers do not have to worry about upfront costs, such as purchasing the vehicle or arranging a substantial down payment. 
Additionally, Finn's Electric Car Subscription includes insurance, servicing, maintenance, and roadside assistance, saving subscribers from unexpected expenses and providing peace of mind. By bundling all these expenses into a single monthly payment, Finn's Electric Car Subscription offers a cost-effective and transparent solution for accessing electric cars in the UK.
3. Environmental Sustainability:
The UK government has set ambitious targets to achieve net-zero emissions by 2050. As part of this endeavor, encouraging the adoption of electric vehicles plays a crucial role in reducing carbon emissions from transportation. Finn's Electric Car Subscription contributes significantly to this objective by promoting electric mobility. 
By opting for an electric car subscription, individuals can actively participate in the transition to a greener future. Since electric vehicles don't have exhaust fumes, they're better for the environment and the air quality around them. Finn's Electric Car Subscription empowers individuals to make environmentally conscious choices without compromising on comfort or convenience.
4. Technological Advancements:
Finn's Electric Car Subscription allows subscribers to experience the latest technological advancements in the electric car industry. As electric vehicles evolve rapidly, newer models feature enhanced battery ranges, improved charging infrastructure compatibility, and innovative safety features. 
With Finn's Electric Car Subscription, individuals have the opportunity to drive cutting-edge electric cars equipped with state-of-the-art technologies. This exposure not only provides a premium driving experience but also allows subscribers to stay at the forefront of electric vehicle advancements, making them early adopters of the latest innovations in the industry.
5. Reduced Carbon Footprint:
By promoting electric vehicle adoption, Finn's Electric Car Subscription helps to reduce the carbon footprint of individuals and the overall transportation sector. Electric cars produce significantly lower emissions compared to conventional internal combustion engine vehicles. 
By subscribing to Finn's Electric Car Subscription, individuals can contribute to the reduction of greenhouse gas emissions and combat climate change. This service enables UK residents to actively participate in the country's efforts to achieve a greener and more sustainable future.
Features of Finn's electric car subscription in the UK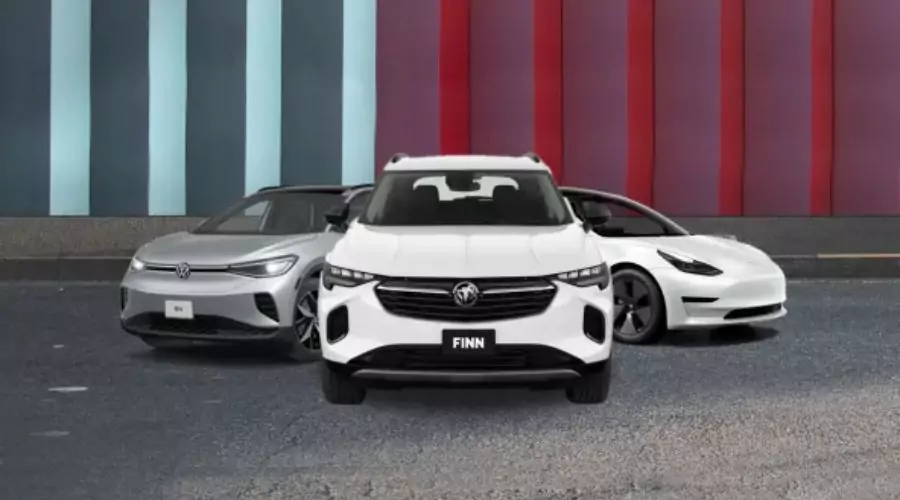 1. Wide Selection of Electric Vehicles:
Finn's Electric Car Subscription prides itself on offering a diverse range of electric vehicles to cater to different customer preferences. The subscription service includes popular EV models from various renowned manufacturers, ensuring that customers have access to the latest and best-in-class electric cars. From compact hatchbacks to spacious SUVs, Finn's provides a comprehensive fleet of electric vehicles to suit every lifestyle and need.
2. Flexible Subscription Plans:
To accommodate the diverse requirements of its customers, Finn's Electric Car Subscription offers flexible subscription plans. These plans provide customers with the freedom to choose the duration of their subscription, ranging from short-term to long-term commitments. This flexibility allows individuals to match their subscription period with their specific needs, whether it's for a few weeks, months, or even years. By offering adaptable subscription options, Finn's ensures that customers can enjoy the benefits of electric cars without being tied down to long-term contracts.
3. Comprehensive Maintenance and Support:
As part of its commitment to customer satisfaction, Finn's Electric Car Subscription provides comprehensive maintenance and support services. Regular servicing, repairs, and roadside assistance are included in the subscription package, ensuring that customers have peace of mind while driving their electric cars. In the event of a breakdown or any technical issues, Finn's prompt and professional support team is readily available to assist, minimizing downtime and inconvenience for subscribers.
4. Access to Charging Infrastructure:
One of the key concerns for electric car owners is access to charging infrastructure. Recognizing this, Finn's Electric Car Subscription offers its customers convenient access to a wide network of charging stations across the UK. With charging points strategically located in urban areas, major highways, and popular destinations, subscribers can confidently embark on their journeys with the assurance of a reliable and accessible charging infrastructure. This feature significantly alleviates range anxiety, making electric car ownership more practical and convenient.
5. Sustainability and Environmental Focus:
Finn's best electric car subscription uk takes a strong stance on sustainability and environmental responsibility. By promoting the adoption of electric vehicles, the service plays a crucial role in reducing carbon emissions and promoting a greener future. With each subscription, customers contribute to the collective effort of combating climate change and protecting the environment. This sustainability focus aligns with the growing consciousness among consumers who prioritize eco-friendly choices.
Conclusion
When it comes to the best electric car subscription services in the UK, Finn offers exceptional value for customers. Finn's comprehensive packages, including maintenance, insurance, and charging support, coupled with their commitment to sustainability, make them stand out in the market. For more information, visit Finn and the official website of FeedNexus.
FAQ's