Are you looking to spend your holidays in Cape Verde? Cape Verde, a West African island republic, is a hidden gem. Its spectacular natural beauty, vibrant culture, and deep history will fascinate any visitor to this archipelago.
This Cape Verde travel guide can come in handy while making arrangements for your vacation. Whether you're looking for a relaxing beach vacation, an exciting adventure, or delicious local cuisine, Cape Verde has something for you. Get ready to have some unforgettable moments during the Cape Verde holidays.
How to spend Cape Verde holidays optimally?
Cape Verde, an enchanting archipelago off the West African coast, beckons travellers with its breathtaking beauty and vibrant culture. Here's a curated list of top things to do during your Cape Verde holidays:
Beach bliss
Indulge in the sheer splendour of Cape Verde's pristine beaches. Feel the soft, white sands beneath your feet, bask in the turquoise waters, and relax under swaying palm trees. Notable spots include Praia de Santa Maria, Praia de Chaves, and Praia da Ponta Preta.
Underwater wonders
Dive into the vibrant marine world of Cape Verde. Swim, snorkel, or dive amid colourful fish, stunning coral reefs, graceful sea turtles, and even the occasional awe-inspiring shark encounter.
Salt therapy
Visit the Pedra Lume salt crater, a renowned attraction. Take a therapeutic dip in the saltwater, known for its healing properties, within this natural wonder.
Volcanic adventure
Embark on a challenging hike up Pico do Fogo, Cape Verde's highest peak, an active volcano. Reward yourself with sweeping vistas of the island's dramatic landscapes.
Market exploration
Immerse yourself in local culture by perusing Cape Verde's bustling markets. Discover fresh produce, intricate handicrafts, and unique clothing while connecting with the vibrant community.
Culinary delights
Savor Cape Verdean cuisine, is a delightful blend of African and Portuguese influences. Must-try dishes include cachupa (a hearty stew), peixinho frito (fried fish), and pastel com carne (meat-filled pastries).
Nightlife extravaganza
Experience Cape Verde's lively nightlife. Whether you prefer traditional Cape Verdean melodies or international beats, the bars, clubs, and restaurants offer diverse entertainment options. These activities merely scratch the surface of Cape Verde's offerings. With its captivating scenery, warm-hearted locals, and a rich cultural tapestry, Cape Verde is the ideal destination for a rejuvenating and enriching holiday experience.
Top staycations in Cape Verde for different budgets
1. Agua Hotels Sal Vila Verde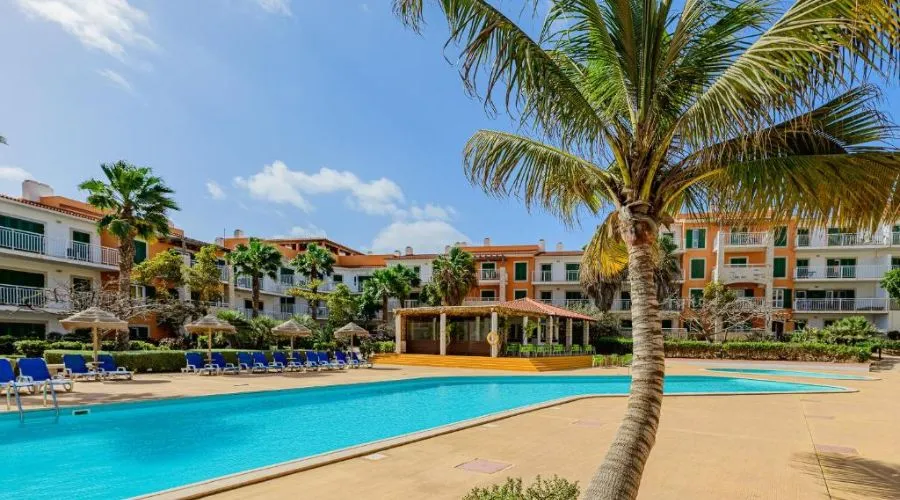 Nestled serenely in the tranquil southwest of Sal, the Agua Hotels Sal Vila Verde is an ideal choice for those yearning for a beach getaway with a dash of autonomy. With its well-appointed self-catering accommodations, preparing your own meals becomes effortless. Alternatively, if you crave a respite from the kitchen, indulge in the superb all-inclusive service available at your disposal.
---
2. Vale da Lapa Spa and Resort
The Vale da Lapa Spa and Resort stands as an opulent retreat, featuring exquisitely adorned suites and villas enveloped by verdant gardens, serene lakes, and meandering creeks. This lavish property offers a prime location for exploration, with the picturesque fishing villages of Carvoeiro and Ferragudo in close proximity, and convenient access to public transportation just moments away.
---
3. Pinhal do Sol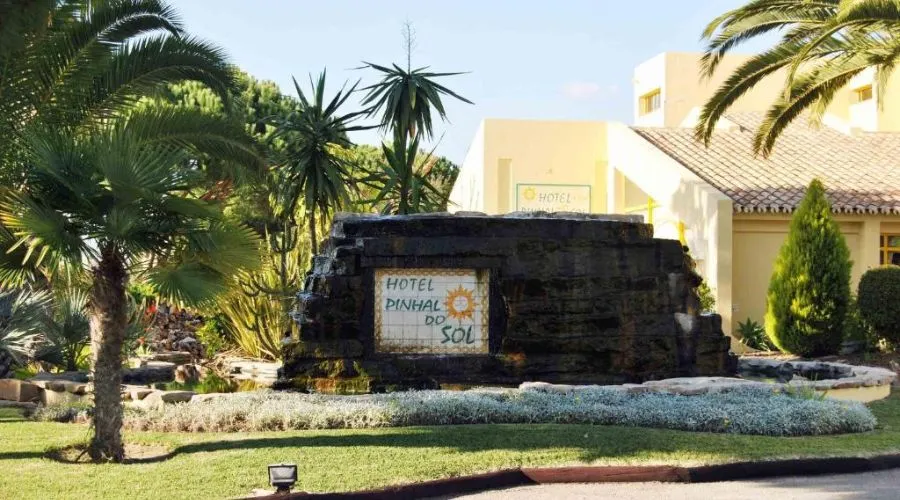 Hotel Pinhal Do Sol, nestled in the heart of the Algarve, presents an ideal setting for a tranquil sun-soaked vacation. Embrace all that the Algarve region has to offer – bask on pristine beaches, explore the surroundings on a bicycle, or rent a car conveniently through the hotel reception. Alternatively, luxuriate in the top-notch amenities onsite, which encompass an inviting outdoor pool and a tennis court.
---
Top places to enjoy authentic food in Cape Verde
Discovering authentic Cape Verdean cuisine is a delightful journey, and here are some standout establishments to savour the local flavours during your Cape Verde holidays:
Restaurante Odjo d'Água (Santa Maria, Sal)
This award-winning gem is a beachfront haven known for traditional Cape Verdean delights like cachupa, peixinho frito, and pastel com carne. Enjoy your meal with a breathtaking ocean view.
Restaurante Quintal da Musica (Mindelo, São Vicente)
Immerse yourself in live music and delectable Cape Verdean and international cuisine at this popular spot. It's a vibrant blend of melody and taste.
Restaurante Casa Colonial (Praia, Santiago)
Housed in a meticulously restored colonial mansion, this elegant restaurant crafts authentic Cape Verdean dishes using fresh local ingredients.
Restaurant Onda Azul (Tarrafal, São Nicolau)
A family-run treasure, Onda Azul offers a seafood extravaganza, including grilled octopus, and a taste of traditional Cape Verdean fare.
Restaurante Brisa do Mar (Sal Rei, Boa Vista)
Situated right on the beach, this casual eatery provides a picturesque setting for indulging in fresh seafood and classic Cape Verdean dishes while witnessing stunning sunsets. Cape Verde's culinary heritage is rich and diverse, catering to all tastes. Whether you seek fine dining or a relaxed beachfront meal, Cape Verde promises a gastronomic adventure that satisfies every palate.
Also read:- Womens Jersey Dress To Elevate Your Wardrobe
Conclusion
Cape Verde's beautiful scenery, friendly locals, and delicious food will make for a vacation you'll never forget. This archipelago has something for everyone, from the beautiful beaches of Sal to the cultural excitement of Mindelo and the old-world elegance of Cidade Velha. You won't be let down by Cape Verde, whether you've come to unwind, explore, or sample local cuisine. So get ready to unpack your baggage and embark on an adventure during your time off in Cape Verde. Take in the sights, sounds, and tastes of this extraordinary location; your next journey is waiting for you.
Furthermore, in order to spend cheap holidays in Cape Verde, book in advance from On The Beach. There you can get some exciting discounts and offers on Cape Verde holidays. Moreover, On The Beach also offers Cape Verde holiday all-inclusive packages, so visit their website today for budget-friendly travel. If you want to read more such travel blogs like Cape Verde holidays, check out our website FeedNexus.
FAQs