If you're looking for a stunning flowering plant to add to your garden, the hibiscus flower is an excellent choice. With its large, colorful blooms and easy care requirements, the hibiscus can bring beauty and joy to any outdoor space. 
Hibiscus flowers have a long history of cultural significance and symbolism. They are native to warm, tropical regions of the world, including Africa, Asia, and the Pacific Islands. Throughout history, hibiscus flowers have been used for various purposes, such as food, medicine, and ornamental decoration.
Cultivation of Hibiscus flowers
Hibiscus flowers are relatively easy to grow and can thrive in a variety of climates. They prefer well-draining soil and plenty of sunlight, so be sure to plant them in a location that receives at least six hours of direct sunlight per day.
You can plant hibiscus flowers in containers or directly in the ground. If planting in containers, choose a pot that is at least 12 inches in diameter and use a high-quality potting mix. Water your hibiscus regularly, but be careful not to overwater, as this can cause root rot.
Hibiscus flowers are typically planted in the spring or summer and will bloom from mid-summer to early fall. Be sure to fertilize your hibiscus regularly to encourage healthy growth and abundant blooms.
Here is a list of the top 5 hibiscus flower on Suttons that you never want to miss:
1. Hibiscus syriacus Plant – Lady Stanley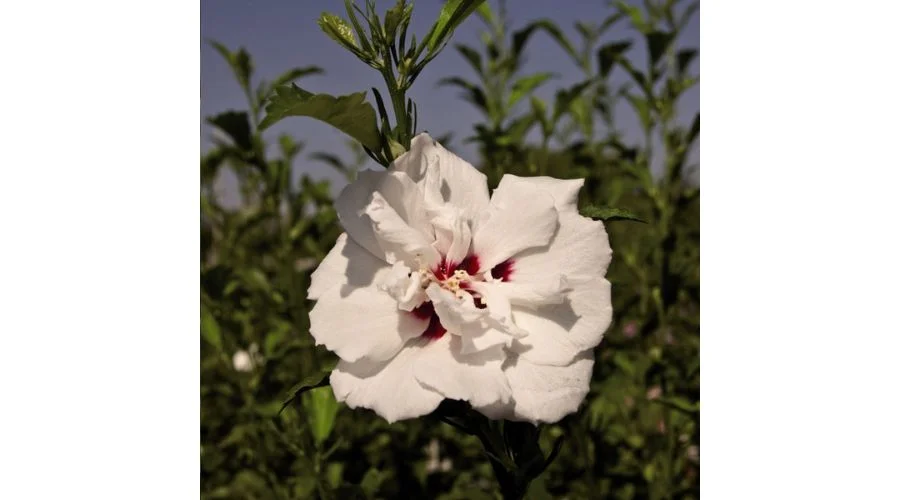 The Hibiscus syriacus 'Lady Stanley' is a beautiful and popular deciduous shrub that is known for its stunning hibiscus flowers. This plant is available on Suttons and is perfect for adding color and texture to your garden or landscape. 
The 'Lady Stanley' variety of Hibiscus syriacus produces large, double flowers that are a stunning shade of pink with a dark red center, making them a real showstopper. These hibiscus flowers bloom in mid to late summer and can last well into autumn, providing a long-lasting display of beauty.
The 'Lady Stanley' Hibiscus syriacus is a hardy and resilient plant that is easy to care for, making it a great choice for both experienced and novice gardeners alike.It favours well-drained soil and a sunny or somewhat shady position. Regular pruning will help to keep the plant healthy and promote new growth, as well as encourage more hibiscus flowers to bloom.
---
2. Hibiscus Tricolour
Hibiscus Tricolour is a stunning and unique variety of hibiscus flower that is available on Suttons. This plant produces beautiful blooms in shades of pink, white, and red, all on the same plant. The flowers are large and showy, measuring up to 15cm across, and they attract pollinators like bees and butterflies to your garden. 
One of the best things about the Hibiscus Tricolour is that it blooms continuously throughout the summer and into autumn, providing a stunning display of color for months on end. The flowers are also long-lasting, so you can enjoy their beauty for even longer. This variety of hibiscus flower is a must-have for any garden enthusiast who loves vibrant colors and unique plant varieties.
---
3. Hibiscus syriacus Plant – Red Heart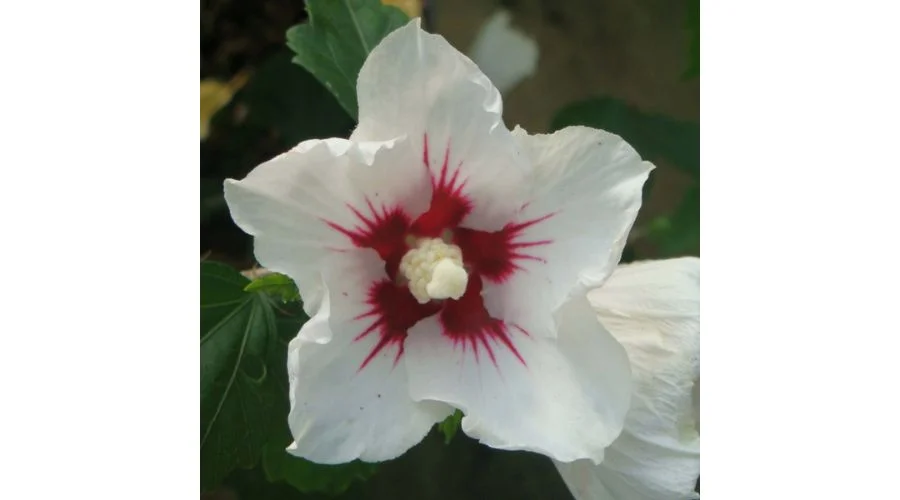 Hibiscus syriacus 'Red Heart' is a stunning deciduous shrub that boasts large, vibrant flowers throughout the summer. The blooms are a striking combination of deep red petals surrounding a red heart-shaped center, creating a stunning contrast that is sure to catch the eye. This particular variety of hibiscus is a hardy and resilient plant that can tolerate a range of soil types and conditions, making it an excellent choice for gardeners looking for a low-maintenance option.
The hibiscus flower is a key feature of this plant, with its large size and intense coloring making it a popular choice for ornamental gardens. The flowers can reach up to 10cm in diameter and are produced in abundance from July through to September, providing a dazzling display of color and vibrancy. 
As well as being a visual delight, the hibiscus flower also has a long history of medicinal and culinary use, with extracts from the plant being used in a range of traditional medicines and herbal teas.
---
4. Hibiscus Flower Tower White
Hibiscus Flower Tower White is a stunning plant that is guaranteed to add an elegant touch to any garden or patio. This exceptional variety of hibiscus flower produces large, pristine white blooms that tower over a striking backdrop of dark green foliage. The Hibiscus Flower Tower White has a compact, bushy habit, making it ideal for smaller gardens and containers.
One of the most impressive features of the Hibiscus Flower Tower White is its long-lasting blooms, which will appear from early summer and continue well into autumn. These stunning flowers are not only beautiful to look at but are also irresistible to bees and other pollinators, making this plant an excellent choice for those who want to support local wildlife.
---
5. Hibiscus Flower Tower Ruby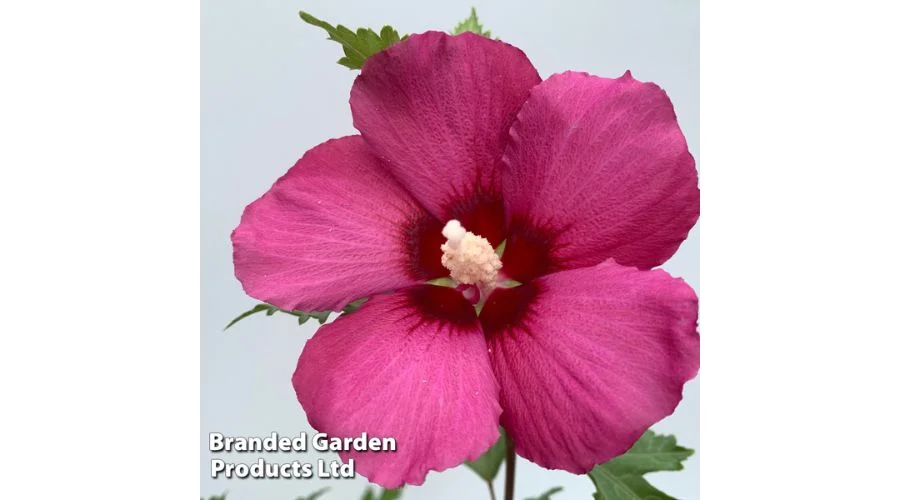 Hibiscus Flower Tower Ruby is a stunning plant variety available on Suttons. This plant is known for its attractive red flowers that bloom in abundance, making it a popular choice for gardeners looking to add color and vibrancy to their outdoor spaces. With its upright growth habit, the Hibiscus Flower Tower Ruby can reach up to 80 cm in height, creating an impressive display of foliage and flowers.
The hibiscus flower is the main highlight of this plant, and it is easy to see why. The large, ruby-red blooms are absolutely striking, and they appear in succession throughout the summer months, attracting pollinators and creating a beautiful focal point in any garden.
---
Conclusion
Suttons offers a wide range of hibiscus flowers that are perfect for adding color and beauty to any garden or outdoor space. Whether you prefer the vibrant colors of the Chinese hibiscus or the delicate blooms of the hardy hibiscus, Suttons has a variety to suit your needs. For more information, visit Suttons and the official website of FeedNexus.
FAQ's