Hair accessories For Women are the perfect finishing touch for any hairstyle, offering a quick and easy way to enhance your appearance. From everyday hairpins to elegant clips, these small adornments have a big impact. This simple accessory can manage to transform your hair into a work of art. From elegant to bold pieces, these adornments hold the key to unlocking your personal style. These versatile additions offer an effortless and stylish way to elevate your overall look. Whether you're at work, a casual hangout, or enjoying a special occasion, they are excellent companions for various outings. If you are looking forward to incorporating stunning hair accessories for women in your collection, then New Look is right here for you. From scrunchies, pearl hairbands to simple clips, you'll find it all here. Keep reading to find out more about hair accessories for women on New Look. 
Hair Accessories for Women on New Look! 
1. Black Satin Bow Hair Slide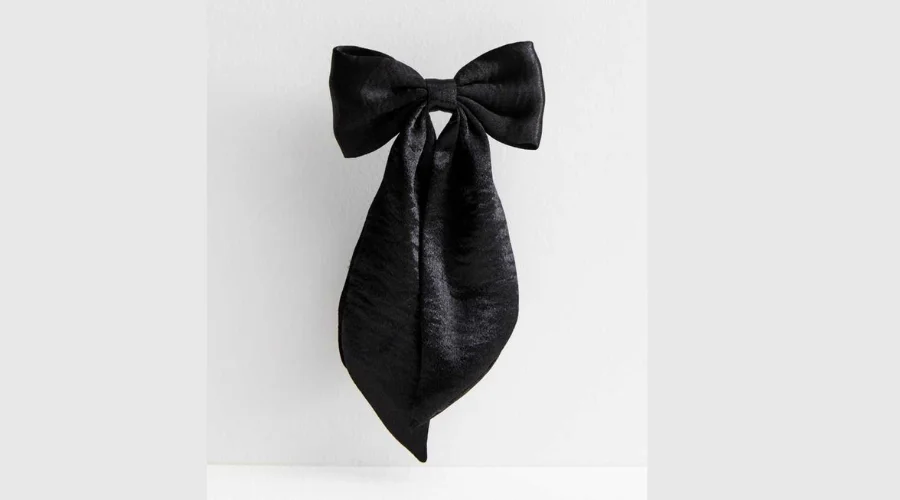 This Satin Bow Hair Slide is an elegant and cute accessory for your hair! If you want to adopt the soft girl aesthetic in your outfits, then this bow is an excellent option for you. You can pair it up with dresses, skirts and blouses. 
The best way to style this black satin bow hair slide is by attaching it on a half hair do style. Whether it's a casual outing or an elegant one, this bow will definitely act like a cherry on top. 
---
2. 6 Pack Blue and Multicoloured Velvet Mini Scrunchies
Scrunchies are one of the most sought after and used hair accessories for women because of their convenience and ease in styling. Whether they are colorful or of neutral shades, scrunchies are appropriate for any occasion. From formal, casual to home use, scrunchies are an ideal companion for different uses. 
This pack of Mini Scrunchies includes velvet mini scrunchies of six stunning colors ranging from blue, purple, pink, green, white and black! All your outings have been sorted with this multicolored scrunchie collection. 
---
3. Pink Velvet Gem Wide Headband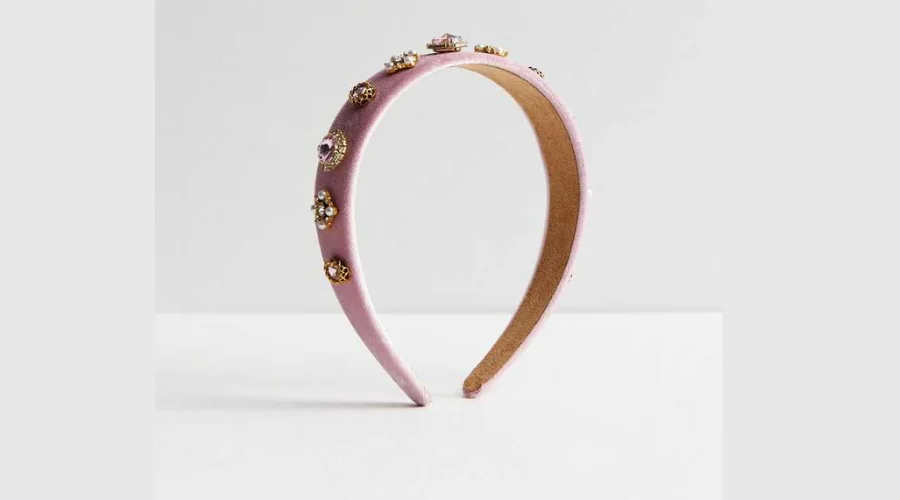 This Pink Velvet Headband has been adorned with gem embellishments throughout. If you want to add something sophisticated and bright to your look, then this is an excellent option for you. It boasts a soft velvet finish with polyester and plastic material. 
This pink velvet headband is a true embodiment of sophistication and style. It seamlessly exudes a sense of opulence and comfort. The delicate pink shade of the headband adds a subtle and romantic charm to your overall look, making it a versatile choice for various occasions.
Also read : Beauty At A Premium: The Best Premium Beauty Products To Pamper Yourself
---
4. 2 Pack Khaki and Stone Ribbed Knit Headbands
If you want to try something unique, then you should definitely go for this Khaki and Stone Ribbed Knit Headband. This is the perfect addition to complete your autumn and winter looks. This ribbed knit fabric headband seamlessly encapsulates simplicity and functionality. 
When it comes to styling this headband, you can pair it up with a wide range of outfits, from casual jeans and a t-shirt to more formal attire. Whether you wear it to keep your hair out of your face during daily activities or as a fashionable choice, this accessory serves multiple uses. 
---
5. 2 Pack Silver Diamanté Tassel Bow Hair Slides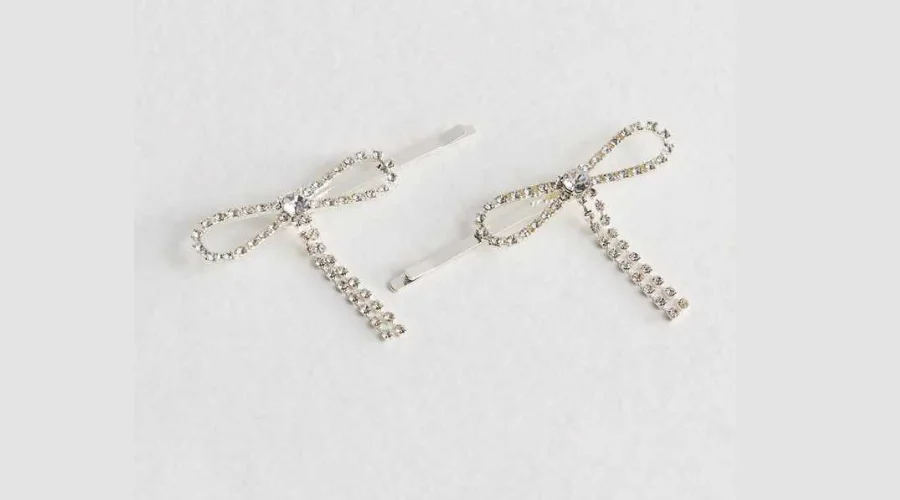 If you like subtle additions as a way of accessorizing, then these Silver Diamante Tassel Bow Hair Slides are exactly what you need. The hair slides boast a silver toned finish, making them blend in seamlessly with different types of outfits. They have a slide fastening for the wearer's convenience and showcase a tassel design with diamante embellishments. 
These hair slides are an excellent way to add some shine and sparkle to your outfit. Whether you want to enhance a simple outfit or add a shiny touch to it, these hair slides can be used for various purposes. From casual fits to dressy gowns, these hair slides will make dressing up an exciting experience.
---
Also Read: Elevate Your Style With Stylish And Functional Bags For Men
---
Conclusion
Hair accessories for women are more than functional items! They play a significant role in enhancing the overall look by tying hair or incorporating different hairstyles into a girl's lookbook. Feel like wearing a bun? Then a claw clip sounds great! How about an open hair look with some butterfly clips? It sounds cute, doesn't it? Hair accessories for women come in different forms, shapes, and sizes, catering to different hair types and styles. New Look has an extensive range of hair accessories for women, featuring beautiful pieces and the best hair elastics. So, if you want to diversify your hair accessory collection, then take a look at the recommendations above for ideas! 
For more information, visit FeedNexus. 
FAQs