Hoodies for men have developed from casual streetwear to a wardrobe requirement that is both stylish and comfortable. These versatile clothes—which stand out due to their hood and front pocket—come in a wide range of colours, designs, and materials to suit a wide range of occasions. Hoodies for men provide cosiness and a relaxed vibe, perfect for casual outings, the gym, or just hanging around the house. Their classic style makes it easy to combine them with joggers, jeans, or even more formal clothing for a contemporary take on smart-casual style. With their enduring popularity, hoodies for men continue to be a symbol of urban cool and an ideal choice for anyone seeking a blend of fashion and functionality.
Why Hoodies for Men are a Must-Have: A More Detail Look
Unbeatable Comfort: Hoodies are super comfy. They're made from soft, warm materials, and the hood can keep you extra toasty. Whether you're just chilling at home, going for a run, or running errands, hoodies are all about comfort.

Style That Works Everywhere:

Hoodies for men

are super versatile. You can wear them for casual stuff, a night out with friends, or even a relaxed day at work if you pair them right.

Stay Cozy in Any Weather: The hood on a hoodie can shield you from unexpected weather like rain and light wind. If you spend a lot of time outside, it's quite useful.
NewLook
New Look's diverse range of colours, patterns, and modern cuts caters to various tastes, while their commitment to comfort and durability ensures you look and feel great. With a keen eye for fashion trends, New Look consistently delivers hoodies for men that strike the perfect balance between contemporary aesthetics and timeless appeal.
Best Hoodies for Men by NewLook
1.  Black Paris Atelier Logo Hoodie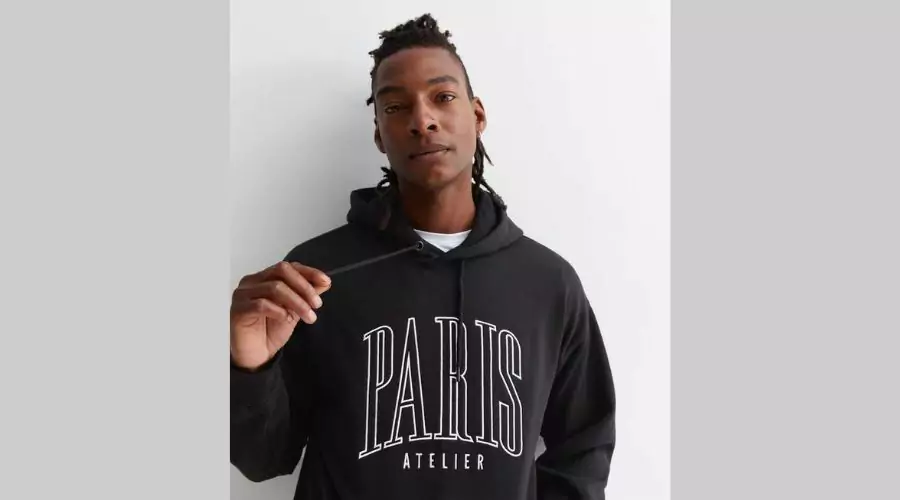 An essential addition to your casual wardrobe, this Black Hoodie features the 'Paris Atelier' logo and is made from a cosy cotton blend. Combine it with jeans and your preferred sneakers for an effortlessly stylish weekend look. It boasts a hooded neckline, long cuffed sleeves, and a relaxed fit for maximum comfort. Care for it is a breeze with machine washable materials consisting of 65% cotton and 35% polyester.
---
2. Stone Pocket Front Relaxed Fit Hoodie
A timeless piece with a functional front pocket, this Stone Pocket Front Relaxed Fit Hoodie is an essential addition to your year-round wardrobe. It features a hooded neckline, long cuffed sleeves, a convenient pocket, and toggle details for added style. Crafted from a soft cotton blend, it offers a relaxed fit for maximum comfort. Easy care is ensured with its machine-washable composition, consisting of 77% cotton for the body and 23% polyester, along with 97% cotton and 3% elastane for the ribbed details.
---
3. Khaki Pocket Front Relaxed Fit Hoodie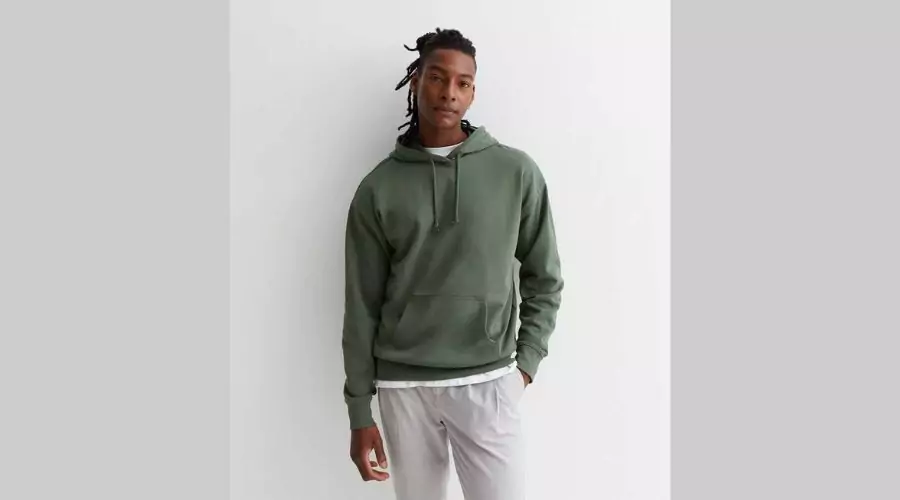 This Khaki Pocket Front Relaxed Fit Hoodie is a classic and practical choice. It's got a front pocket that's handy and cool toggle decorations. With its hood and arm-covering sleeves, it's comfortable enough to wear throughout the year. The hoodie's soft fabric makes cleaning it a breeze—you can simply throw it in the washing machine. The main part is 77% cotton and 23% polyester, and the ribbed parts are 97% cotton and 3% stretchy material called elastane. Plus, the lining inside is 100% cotton.
---
4. Grey Marl Zip-Up Regular Fit Hoodie
This Grey Marl Zip-Up Hoodie is a must-have in your everyday wardrobe. You can wear it to stay warm and stylish. It features long sleeves, a practical zip, and a hood. This hoodie for men with a zip is made of a soft fabric that adds comfort. Cleaning the washing machine is simple when it becomes dirty. The hoodie is composed primarily of soft 100% cotton with a small amount of spandex added for added comfort. You'll want to wear it all the time because it's so convenient and comfortable.
---
5. Black Pocket Front Relaxed Fit Hoodie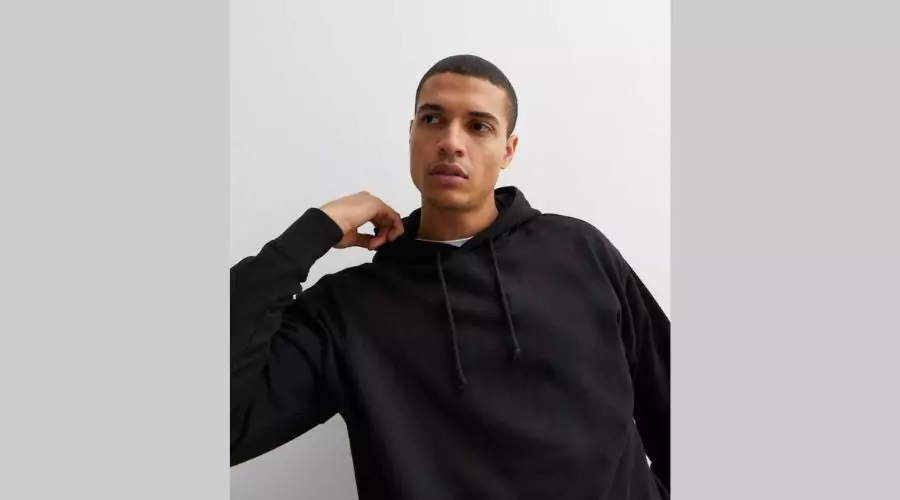 This Black Pocket Front Relaxed Fit Hoodie is something you can wear all year round because it's always useful. It's got a relaxed and comfy fit, a hood, long sleeves, and cool toggle details. Soft cotton (77%), with a small amount of polyester (23%), is used to lend strength to the hoodie. The ribbed sections that give it its snug fit are made mostly of cotton (97%) with a small amount of elastane (3%), a flexible material. It's a fantastic garment for both style and comfort.
---
Conclusion
The men's hoodie line from New Look demonstrates the company's dedication to offering comfort and style. With a wide range of designs, materials, and modern cuts, they offer a versatile and contemporary take on this classic wardrobe staple. Whether you're looking for a casual everyday hoodie or a trendier option, New Look's selection caters to diverse tastes and occasions. Their dedication to quality and affordability makes them a top choice for men seeking fashionable, functional, and accessible hoodies. With New Look, it's easy to stay in vogue while staying comfortable and cosy all year round. For more information on hoodies for men, visit Feednexus. 
FAQs