Isotonic drinks are now a vital component of any modern athlete's equipment since they offer electrolyte balance, energy, and hydration during strenuous exercise. One popular variant of these beverages is isotonic drink powder, a convenient and customizable option for athletes and fitness enthusiasts
Benefits of Isotonic Drinks Powder
Isotonic drink powders are a popular option for athletes and fitness enthusiasts because of their many benefits:
Quick Rehydration: 
Isotonic drink powders are a great option for replacing fluids lost after vigorous exercise because they are made to be quickly absorbed by the body.
Sustained Energy: 
During exercises or contests, athletes can sustain their optimal performance levels thanks to the consistent supply of carbs included in isotonic drink powder.
Electrolyte Balance: 
By replenishing lost electrolytes, isotonic drinks powder prevent muscle cramps and maintain nerve function, which is essential for overall physical well-being.
Customization: 
Isotonic drink powders allow users to adjust the concentration according to their specific hydration needs, making them a versatile choice for a wide range of activities and preferences.
Also Read: Sparkling Water: The Healthy And Delicious Way To Stay Hydrated
---
Usage and Application of Isotonic Drinks
Isotonic drink powders are easy to use, making them accessible to a broad range of consumers. To prepare an isotonic drinks from powder, follow these simple steps:
Fill a water bottle with the appropriate amount of water, typically as recommended on the product label.

Add the recommended amount of isotonic drink powder to the water.

Secure the bottle cap and shake well until the powder is fully dissolved.

Your isotonic drink is now ready for consumption. It should be consumed before, during, or after physical activity to optimize hydration and performance.
---
Top 5 Isotonic Drink Powders that Decathlon has to offer
1. Isotonic Drink Powder Hydrate & Perform Orange 1.5 kg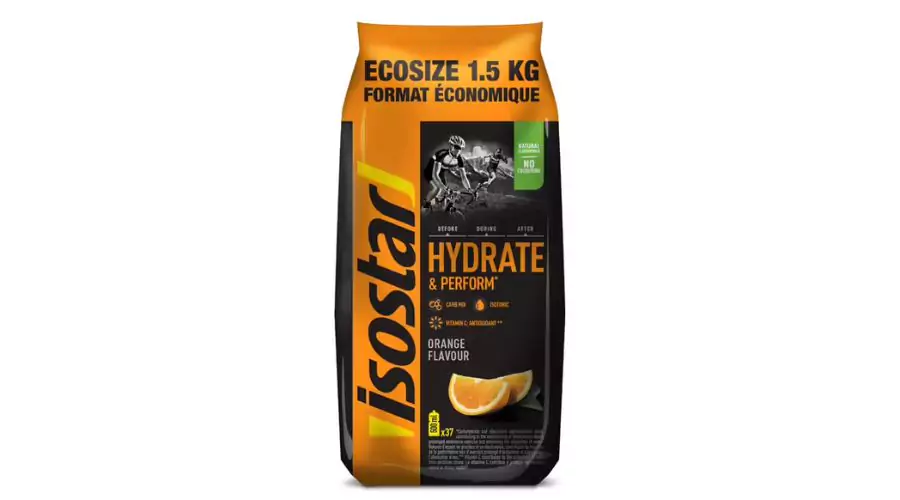 The Isotonic Drink Powder Hydrate & Perform Orange 1.5 kg offers a wide range of benefits for those who incorporate it into their hydration and performance routine:
Isotonic drink powder is designed to be isotonic with bodily fluids, meaning it has a similar concentration of solutes as blood. This similarity allows for quick absorption, ensuring that the body is effectively rehydrated during and after exercise.
The inclusion of carbohydrates in isotonic drink powder provides an immediate energy source for the body, which can help prevent fatigue and maintain performance levels during workouts or sports activities. The electrolytes in the drink powder help prevent dehydration and muscle cramps by maintaining the body's electrolyte balance.
Proper hydration is critical for endurance athletes. Isotonic drink powder supports extended periods of physical activity by keeping the body hydrated and energized. The natural orange flavour of the Hydrate & Perform Orange 1.5 kg isotonic drink powder makes it a delicious choice. Additionally, it is available in various flavours, catering to individual preferences.
---
2. Isotonic Drink Powder ISO+ Orange 2KG
One of the key advantages of isotonic drink powder is its ability to rehydrate the body quickly. The isotonic nature of ISO+ Orange 2KG ensures that it is absorbed into the bloodstream at a rate similar to that of bodily fluids. This rapid absorption helps to counteract dehydration effectively and prevent fatigue.
By consuming ISO+ Orange 2KG during exercise, athletes can experience improved endurance. This isotonic drink powder provides a source of readily available energy in the form of carbohydrates, typically in the form of glucose or fructose. These carbohydrates provide the necessary fuel for muscles, helping athletes push through their workouts or competitions with reduced fatigue.
In addition to electrolytes and carbohydrates, ISO+ Orange 2KG also contains essential vitamins and minerals, which are vital for maintaining overall health. These nutrients ensure that athletes are not only rehydrated but also receive the necessary support for their immune system, energy metabolism, and muscle function.
---
3. Orange Gold Drink Isotonic Drink – 500 G
Orange Gold Drink Isotonic Drink Powder contains a precise blend of essential electrolytes, such as sodium, potassium, calcium, and magnesium. These electrolytes are crucial for maintaining muscle function, nerve transmission, and fluid balance within the body, making them a vital component of any isotonic drink.
The isotonic nature of this drink ensures that it is rapidly absorbed into the bloodstream. This quick absorption facilitates fast hydration and the restoration of electrolyte levels, providing an energy boost for those engaged in rigorous physical activities.
Orange Gold Drink Isotonic Drink Powder contains carbohydrates in the form of glucose, providing an immediate source of energy. This is particularly beneficial during prolonged workouts or endurance events where a quick energy boost is essential.
---
4. Iso Energy – 900 g. Victory Endurance
Iso Energy – 900 g offers a balanced composition of carbohydrates and electrolytes, providing quick hydration during workouts or sports events. This is crucial for maintaining endurance and preventing dehydration.
Victory Endurance has formulated this isotonic drink powder to be rapidly absorbed, ensuring that athletes receive immediate benefits during exercise without the lag time seen with some other hydration options. Victory Endurance offers a variety of flavours, making it easier for athletes to enjoy their hydration experience without sacrificing taste.
---
5. Hidrazero Hypotonic Drink 226ERS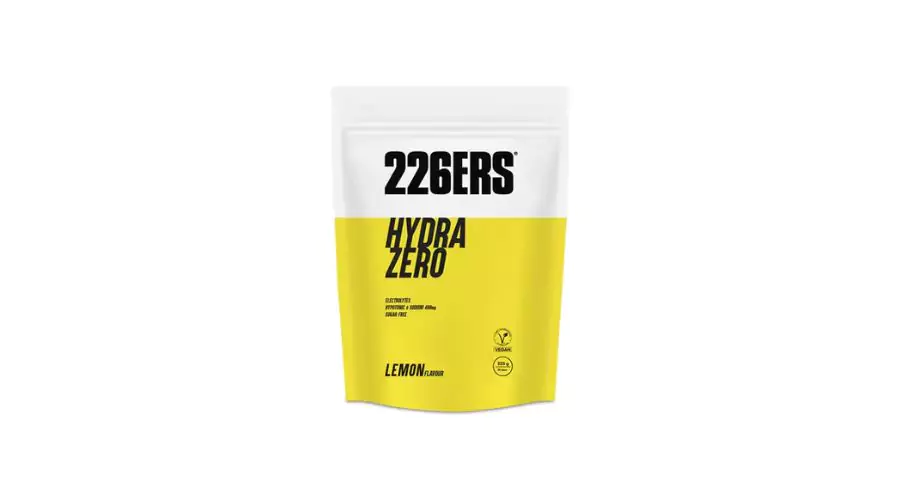 Hidrazero Hypotonic Drink 226ERS is designed to rehydrate the body swiftly. When it comes to rigorous training sessions or competitive events like swim races, athletes can perform at their peak because of the meticulously adjusted electrolyte composition, which helps preserve the body's fluid equilibrium.
Electrolytes, which include magnesium, potassium, and sodium, are essential for proper muscle contraction and overall bodily function. Hidrazero Hypotonic Drink 226ERS contains the optimal blend of electrolytes to replace what is lost during strenuous physical activity.
Proper hydration with an isotonic drink like Hidrazero Hypotonic Drink 226ERS can significantly enhance an athlete's endurance. This is especially important in swimming, where endurance plays a pivotal role in covering long distances and achieving the best possible times.
Also Read – Ten Ways to Build Intimacy in a Relationship
---
Conclusion
Isotonic drinks are a game-changer for those who lead busy lives by offering a clever and practical hydration option. These powders are necessary to stay hydrated, energetic, and electrolyte-balanced, particularly while engaging in vigorous physical activity. Not only are they easy to blend and customize to your hydration requirements, but they also have delicious flavours that suit every taste. Athletes have a selection of options to boost their performance with top Decathlon recommendations including the Hydrate & Perform Orange and Hidrazero Hypotonic Drink. Thus, remember to have a packet in your sports luggage to maintain peak performance and a well-fueled body for any upcoming obstacles. For more information about isotonic sports drinks visit the official website of Feednexus.
FAQs