Curly hair is the most elegant hair ever. Although, it is very difficult to maintain those natural curls. Apart from this, another problem faced with curly hair is keeping them bouncy. It is hard to comb and untangle them. If one does not look after their curly hair, it might ruin their hair quality and make them frizzy. It will also lead to more and more hair fall. 
Although, some curly hair products will help you ease your struggle in nourishing your curls. There are too many options in the market for taking care of your curls where some of them are authentic some are not. 
List of top 5 Curly Hair products
Follow this article to understand a perfect curly hair care routine and genuine top 5 curly hair products:
1. Intensely Nourishing Hair Oil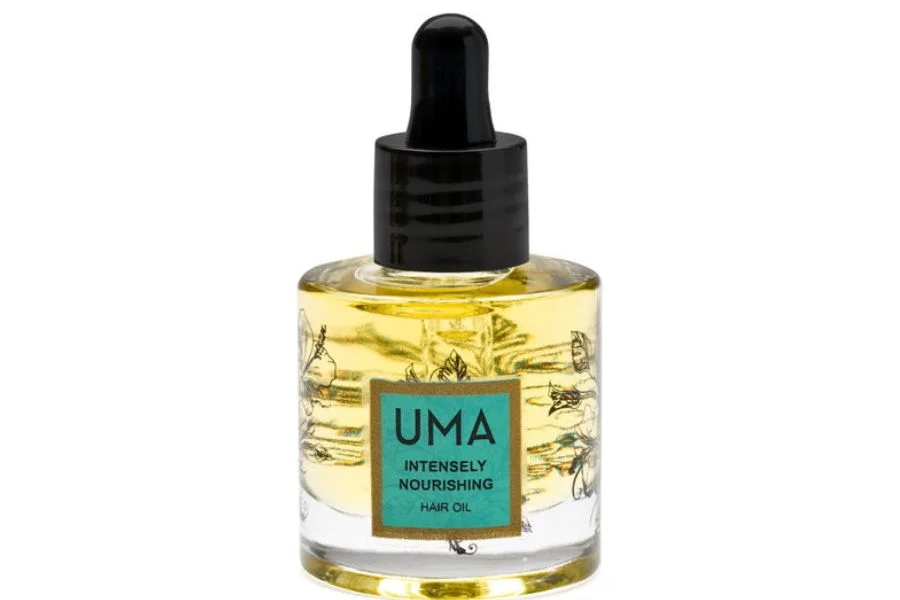 The first step to a healthy hair care routine is oiling your hair. So, this is among the first hair products we have that are Intensely Nourishing Hair oil. It is a lightweight nourishing oil that provides moisture to dry curly hair. It is best if your curls have become dry and tangled. It keeps your hair follicle Frizz-free, smooth, and shiny.
Also, if you are worried about getting your head heavy with the pressure of the oil or for dust particles to stick in your hair, don't worry. As it is a highly absorbent product that does not leave any residue. 
This product should be used as a treatment oil. It is also suitable for color-treated hair. Apart from this, it has grapefruit extracts and lemon that remove impurities from the pores. This also helps strengthen and lengthen your hair. Along with this, botanicals like hibiscus and yerba de tago help infuse life in the pollution-damaged hair. 
This curly hair product also takes care of premature aging and keeps your scalp clean. Lastly, it is vegan, organic, GMO-Free, Preservative-Free, Paraben-Free, and Mineral Oil-Free. It should be used the night before you shampoo or at least 2 hours before your hair wash.
---
2. Don't Despair, Repair! Deep Conditioning Mask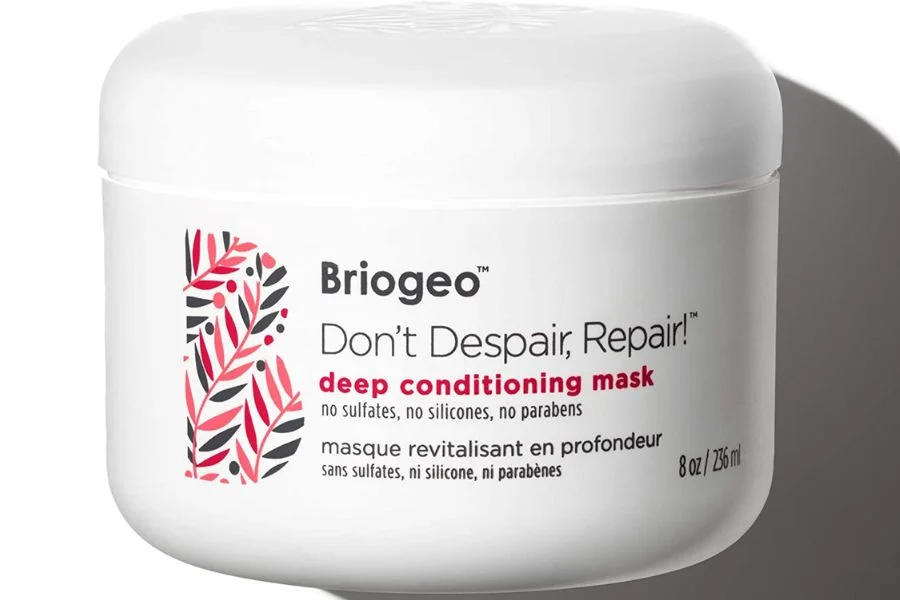 After you apply your oil, you should always wash your hair and use curly hair products like a hair mask conditioner right after you shampoo. This product works as a boon for people having dry, damaged, chemically-treated, and/or lifeless hair. 
The product is a blend of rosehip oil that hydrates to control split ends, sweet almond that enhances the shine, and argan oils with vitamin B5 and biotin that nourishes the hair damaged by the chemicals. In short, it gives life to your hair and protects it from further damage. These ingredients enhance the shine and moisture of hair which makes your hair healthier.
Massage this product into your hair and leave it for 10 minutes to have soft and silky curls. This should be used not more than once per week or every two weeks. Lastly, these curly hair products are Cruelty-Free, Gluten-Free, Paraben-Free, Sulfate-Free, Silicone-Free, and Vegan.
---
3. Curl Charisma Rice Amino + Avocado Leave-In Defining Crème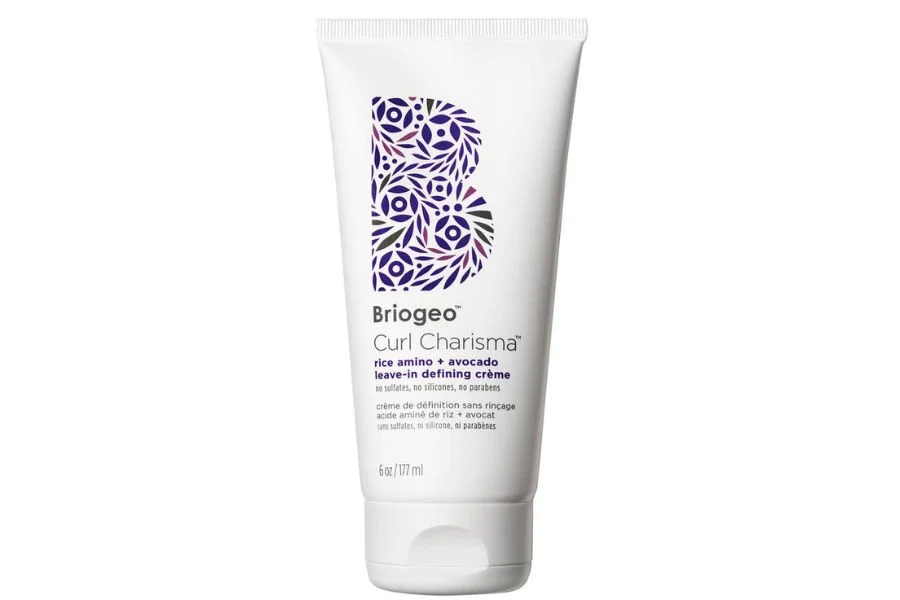 This product is hands down the best curly hair products one can own. It is a curl-defining creme that provides finesse and control of the movement of your hair. It also looks after the touch ability of the hair for sleek and long-lasting curls. The product hydrates and waterproofs the curls while keeping them flexible. Therefore it is perfect for someone having coiled and curly hair. 
It has ingredients like rice amino acids that seals the cuticle that stops frizz, avocado oil that is lightweight and enhances shine, and quinoa extract that forms a protective barrier. Use this after washing your hair and apply not more than one or two quarter-size amounts to damp hair from root to tip. Lastly, the product is Cruelty-Free, Gluten-Free, Phthalate-Free, Paraben-Free, Sulfate-Free, Silicone-Free, and Vegan. Therefore it is a perfect pick in the list of the top 5 best curly hair products. 
---
4. Afar Diffuser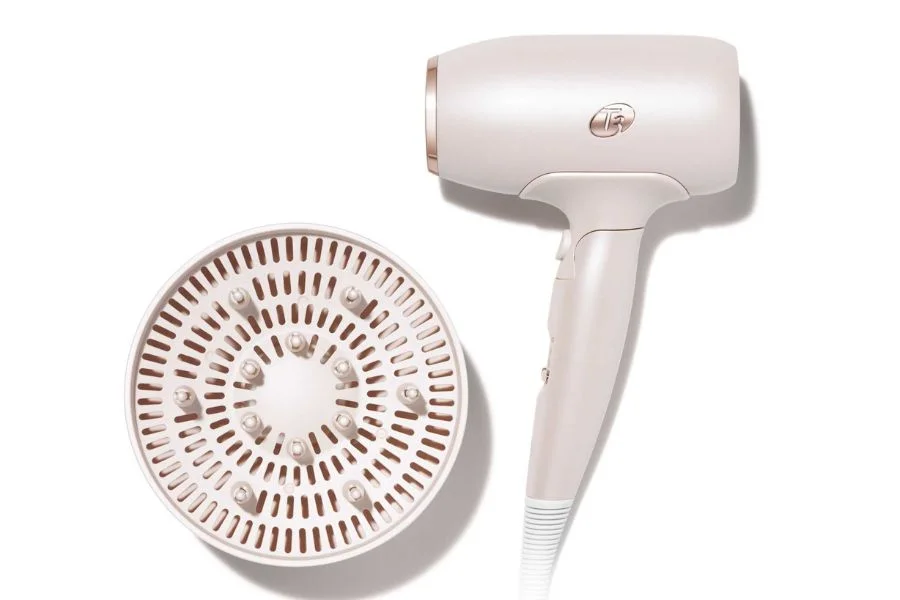 After washing your hair, now it's time to finally dry your hair. Normal blow dryers or hair dryers can tangle your curls even after applying any frizz-free product. So, instead of using your daily hair dryer try replacing it with a T3 afar dryer. This dryer uses the T3 Diffuser, which elevates your natural texture. The diffuser serves as the nozzle of the dryer, which is designed to volumize and define your hair. 
It also removes frizz for the wavy texture of the hair. It has vented finger extensions that distribute the heat gently and evenly which speeds up the drying. It gives a professional finish with even heat distribution which leaves the hair soft and shiny. Also, it is only suitable for a T3 away dryer. While using the product one should blow dry focusing on the roots. Therefore it is a perfect pick in the list of the top 5 best curly hair products.
---
5. Large Silk Scrunchie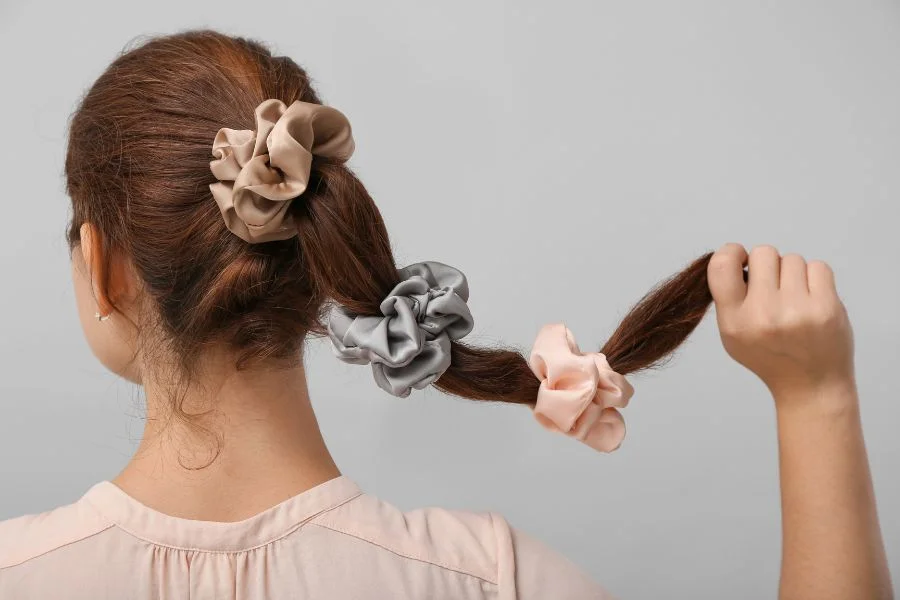 Lastly, after washing, nourishing, and drying your hair, it's time to secure your hair with these curly hair products. Many people, skip this step and end up spoiling their own effort. Normal rubberbands are generally too tight for your hair. This leads to pulling, breakage, and entanglement of any curly hair. 
Therefore, to avoid this one must use a scrunchie which is a rubber band covered with plastic. The scrunchie here is made of plastic silk material which does let your hair to any creases if you have styled it. In short, these hair styling products are an ultimate combination of shine, thickness, softness, and durability. 
---
Conclusion
In short, curly hair is too serious to handle and take care of if you are unaware of these products. So have these curl hair products to save your hair from damaging further and keep it healthy. Even though taking care of curly hair is tricky, the bounce and volume it brings to your beauty make it all worth it. Further, check out FeedNexus for more information about curly hair styling and curly hair products.
FAQ's