Upgrade your modern kitchen with the perfect centrepiece – a sleek and stylish kitchen table. In contemporary homes, the kitchen is not just for cooking; it's a gathering place for family and friends. 
Open up a world of design possibilities with meticulously crafted kitchen tables that blend functionality and fashion, creating a space that's as stylish as it is functional. From minimalist marvels to chic and space-saving designs, we'll guide you through some of the best kitchen tables for your modern kitchen.
Tips for Choosing the Right Kitchen Table for Your Space
Selecting the ideal kitchen table is a crucial decision, as it should seamlessly blend practicality with aesthetics in your living space. To ensure it's a perfect fit, consider these pointers:
Measure Your Space 
Prior to your kitchen table hunt, precisely measure your area. Allow for at least 36 inches of clearance around the table for comfortable movement.
Consider Your Kitchen Shape
The shape of your kitchen affects the table choice. Small kitchens benefit from round or oval tables to save space.
Family Size and Entertainment
For larger families or frequent entertainers, opt for extendable kitchen tables with removable leaves to accommodate varying group sizes.
Match Your Material
Select a material that harmonises with your kitchen's style and existing furniture.
Set a Budget
Determine a budget to guide your search and prevent overspending.
Additionally, look for kitchen tables with durable finishes, consider storage options, and don't hesitate to mix and match styles. With these considerations in mind, you can confidently choose kitchen tables that suit both your practical needs and style preferences, enhancing your space for years to come.
---
Best Kitchen Tables Available Online that Ensure Stylish and inviting Dining Space
1. CONFORAMA Kitchen table with a book-type opening in white MINI MELANIA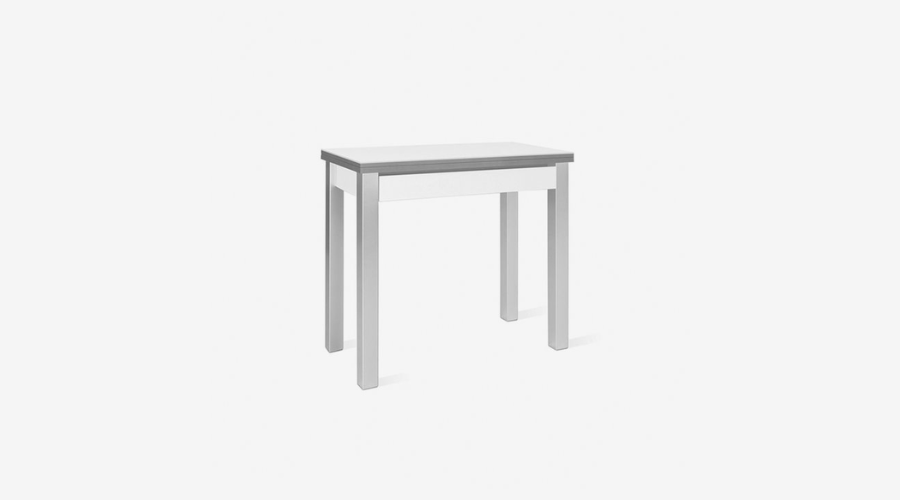 Enhance your kitchen's functionality by transforming it into a space for culinary creativity with the MINI MELANINA kitchen table. This compact yet comprehensive table is perfect for smaller kitchens. Thanks to its extendable design, the melamine (MDF) top can be expanded to a width of 70 cm effortlessly using a convenient book-like system. 
Its sleek matte finish and lacquered steel structure not only provide durability but also a contemporary style. Additionally, it features a handy drawer for storing kitchen utensils or other essentials. Explore Conforama's extensive kitchen furniture collection to benefit from its exclusive offers and discounts. 
---
2. CONFORAMA ETNA Folding Kitchen Table
Experience the convenience of a folding book-type table featuring two foldable wings. Crafted from sturdy 15 and 18-mm melamine particle boards with 0.6 mm thick PVC edges, this Etna Folding Kitchen Table is built to last. Its metal book hinges and closing/opening pivot ensure seamless operation. 
Additionally, the ABS (high-resistance thermoplastic) plugs on the bottom of the furniture reduce noise and prevent scratches, making it a practical and user-friendly choice.
---
3. CONFORAMA DECO Fixed High Table. Melamine. 140 W x 100 H x 70 D cm. Oak/Black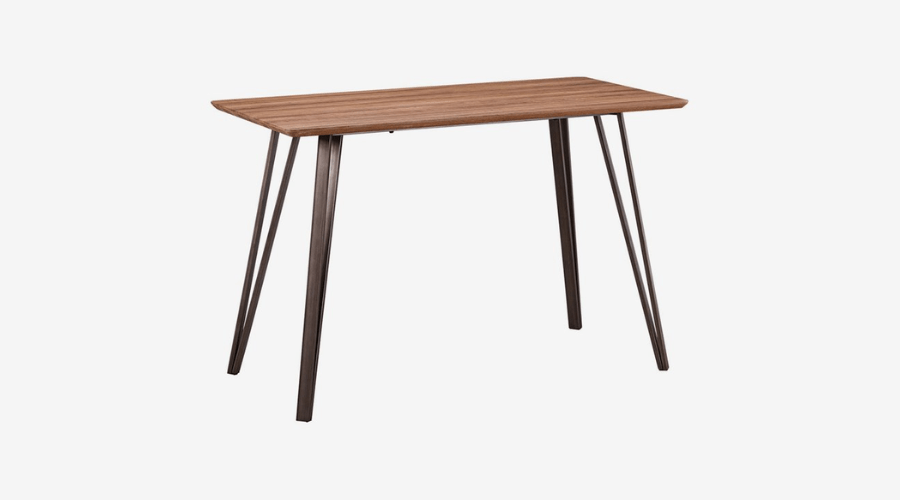 Transform your kitchen into a cosy and inviting space with the DECO high kitchen table. Whether you're enjoying pleasant company, sipping wine, having a pre-meal appetiser, or unwinding after dinner, this table promotes a relaxed and informal atmosphere.
Elevate your kitchen's functionality and style by pairing it with one of our stylish stools. Make your kitchen an integral part of your home where wonderful memories are created.
---
4. CONFORAMA ANNA Extendable Kitchen Table
Elevate your kitchen's functionality with the versatile and contemporary ANNA extendable kitchen table. This table effortlessly combines simplicity and full functionality. It's perfect for turning your kitchen into a multi-purpose space for meals throughout the day. Thanks to its extendable depth, it won't occupy unnecessary space when you're dining solo. With a quick adjustment, it can double its size, expanding from 35 cm to 70 cm. This feature makes it ideal for small homes with hallway-type kitchens. Enjoy a modern and adaptable design that perfectly suits your kitchen needs.
---
5. Conforama Cadiz Circular Kitchen Table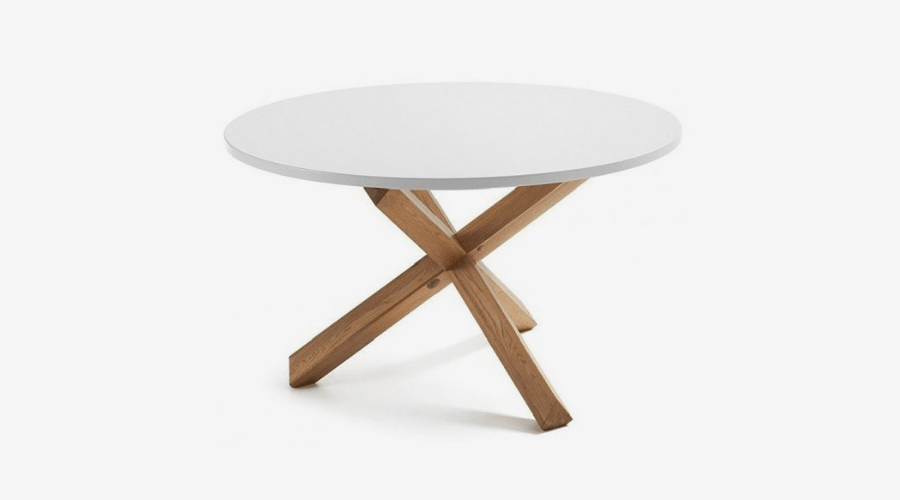 Elevate the style of your kitchen with the captivating and contemporary Cádiz Circular Kitchen Table. This chic piece will breathe new life into your kitchen space, creating the perfect setting for enjoying your favourite recipes. Its round shape and compact size are ideal for fostering family conversations during breakfast or at the end of the day. With a light and airy appearance and a timeless colour palette of wood and white, this table adds luminosity to the room. Make the CÁDIZ kitchen table the perfect addition to your home.
---
Conclusion
Your modern kitchen deserves the best, and a stylish kitchen table can transform it into a true masterpiece. Finding the right table is essential, and Conforama is your ideal platform for exploring a wide range of home decor and furnishing items. 
Choose kitchen tables that suit your style, fit your space, and elevate your culinary and social experiences. It's time to make your kitchen a place where memories are made and design meets functionality.
For more insightful and informative blogs, visit our website Feednexus.
FAQs