When the sun is beaming and the mercury is on the rise, there's nothing quite like cooling off by taking a refreshing plunge into the pool or the ocean. To truly savour your aquatic escapades, you require the perfect set of men's swim shorts. These shorts aren't merely functional; they serve as a fashion statement, reflecting your individuality, and offer a source of comfort in watery environments. Crafted with the intention of ensuring your ease, mobility, and style during water-related activities, these swim shorts elevate your experience, be it for swimming, riding the waves, or simply lounging by the pool. They not only enhance your enjoyment but also keep you looking sharp both in and out of the water.
Decathlon has a large assortment of men's swimming shorts to suit a variety of tastes and requirements.  Whether you're seeking classic comfort, timeless style, competitive advantage, or a bold fashion statement, Decathlon has a range of high-quality options to suit your swimming endeavours. Their swimwear collection blends style, comfort, and functionality, ensuring you look and feel your best during aquatic activities.
Different Styles of Men's Swimming Shorts
Board Shorts: Board shorts are known for their extended length, offering ample coverage and sun protection. They are versatile and often feature secure closures like drawstrings or Velcro.

Swim Trunks: Swim trunks provide mid-thigh coverage and a secure fit with elastic waistbands. They are classic and well-suited for both swimming and style.

Jammers: Jammers are designed for serious swimmers, with a knee-length, water-resistant design and compression fit for enhanced performance.

Square-Cut Shorts: Square-cut shorts offer a bold fashion statement with their short and form-fitting design, ideal for those who want to flaunt their physique and style by the water.
Top Picks for Men's Swimming Shorts
1. Men's Competition Swimsuit Fine Skinvolt 900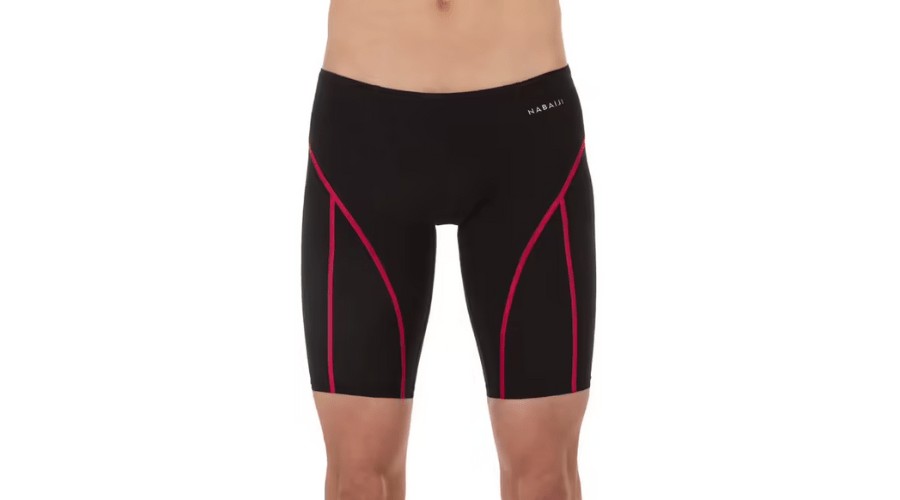 The Men's Competition Swimsuit Fine Skinvolt 900 provides exceptional muscle support due to its highly elastic material. Its fabric exhibits impressive water resistance, absorbing minimal water and ensuring a smooth glide through the water. This suit's hydrodynamic properties result from a combination of muscle compression and water-resistant treatment, enhancing the swimmer's overall performance.
---
2. Surf Beach Shorts 100 15" Eco Melimel Black
The Surf Beach Shorts 100 15" Eco Melimel Black are designed to keep you comfortably riding the waves with an elastic waistband and drawstring for easy morphological adaptation. These shorts feature inner mesh to minimise irritations, ensuring a pleasant experience. With a two-way stretch fabric that facilitates freedom of movement during your practice, and a water-resistant material that doesn't retain water, allowing for rapid drying, these shorts are the perfect companion for your beach adventures.
Also Read: The Significance Of Workout Bottles In Optimizing Physical Performance
---
3. Men's Swimming Shorts Slip 900 B-Fast Black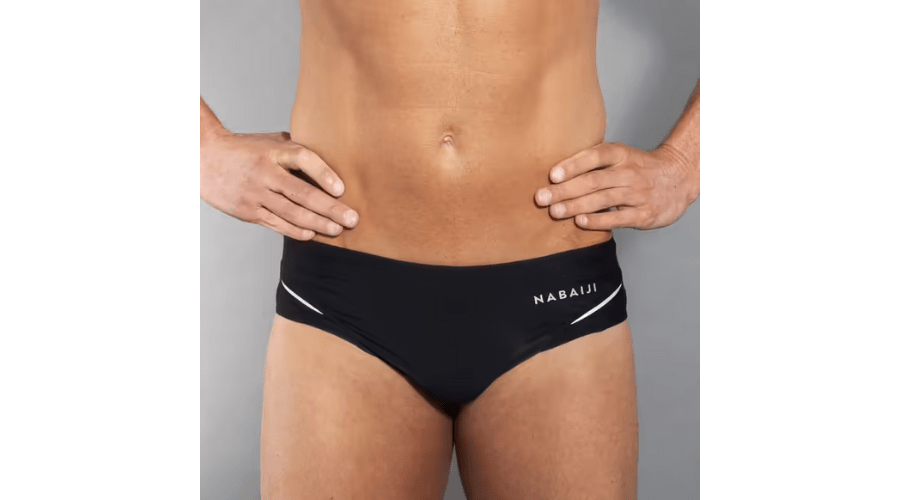 The Men's Swimming Shorts Slip 900 B-Fast Black are built with excellent chlorine resistance, ensuring they can be used for over 200 hours, making them ideal for regular swimmers. These shorts provide great stability and support in the water, while their easy-to-adjust design, featuring a tightening cord with a silicone terminal, allows for a secure and comfortable fit, ensuring you can focus on your swim with confidence.
---
4. Arena Boxer Swimming Shorts Black
The Arena Boxer Swimming Shorts in classic black are crafted with exceptional chlorine resistance, powered by MAXLIFE technology and a polyester base, ensuring longevity even in chlorinated pools. These boxer swimming shorts offer fantastic freedom of movement, adapting seamlessly to various body shapes, guaranteeing comfort during your swimming sessions. Additionally, they're easily adjustable using the tightening cord, allowing you to achieve a secure and personalised fit for an optimal swim experience.
---
5. Long Swimming Shorts – Fiti – Hexagon – Black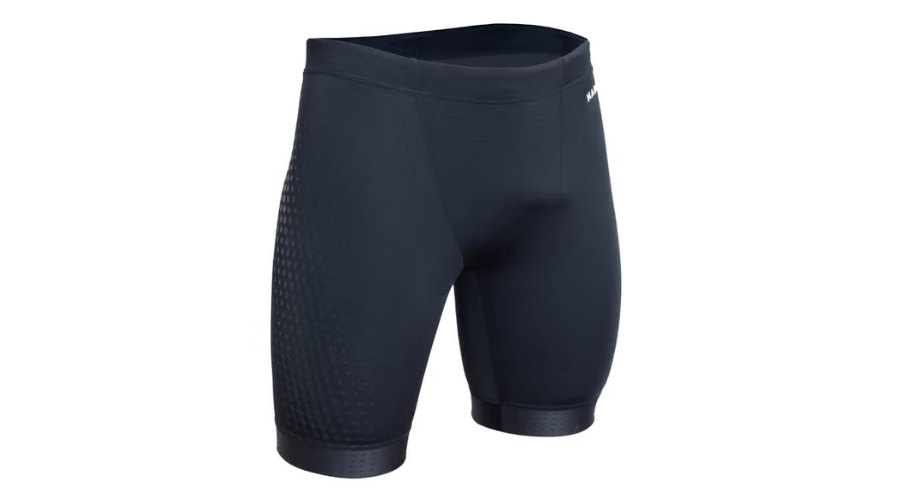 The Long Swimming Shorts, known as Fiti Hexagon in striking black, boast exceptional chlorine resistance, credited to the AQUARESIST materials that enable over 200 hours of swimming in chlorinated pools. These long men's swimming shorts have Impressive stability and support, attributed to the unique elastane-free fabric, which is polyester-based and incorporates PBT fibres, ensuring essential elasticity for comfort while effectively withstanding the harsh effects of chlorine exposure.
Conclusion
Decathlon's range of men's swimming shorts offers a diverse selection to cater to various preferences and needs. Whether you prefer the classic comfort of board shorts, the timeless appeal of men's swimming trunks, the competitive advantage of jammers, or the stylish boldness of square-cut shorts, Decathlon provides quality options for all. With a focus on style, comfort, and functionality, Decathlon's swimming shorts ensure you look great and feel confident during your aquatic adventures. So, whether you're catching waves, lounging by the pool, or making a style statement, Decathlon has you covered with a range of men's swimming shorts that combine fashion and performance for a memorable and comfortable swimwear experience. For more information on men's swimming shorts, visit Feednexus. 
FAQs