Pillows are essential for a good night's sleep. They provide comfort, and support, and prevent neck and back pain. But with so many options available in the market, choosing the right pillow can be overwhelming. This guide will help you understand the different types of pillows, their benefits, and how to choose the right pillow for your needs. A pillow is a soft cushion for the head, typically made from feathers, foam rubber, or other lightweight material. A pillow is an essential part of our lives and has been used for centuries. They are made from different materials such as feathers, foam rubber, and others. Pillows are also known to be used as decorative items in different cultures like Europe and China. Read the following article curated by FeedNexus to learn about the best pillows UK, best pillows, pillows for bed and hotel pillows.
Types of the best pillows:
1. Feather Pillow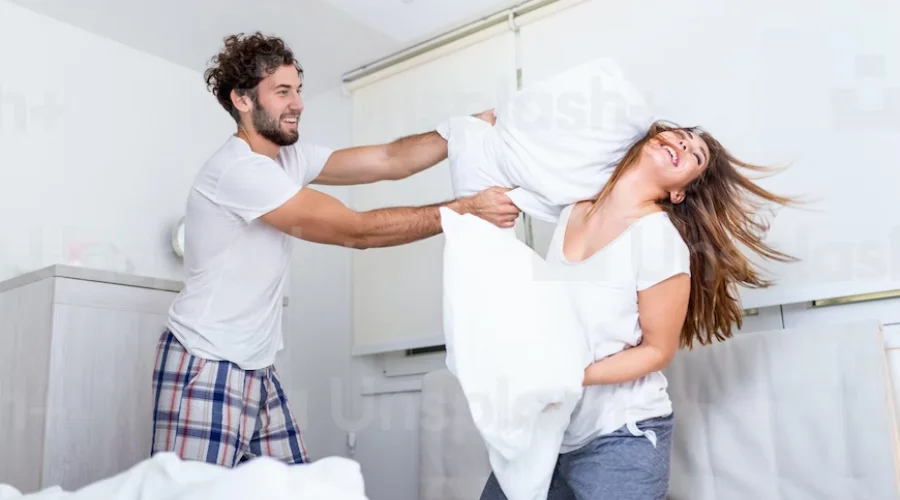 This pillow is made from feathers, down or a combination of both. They are soft and fluffy, making them ideal for side sleepers who need extra support for their neck. However, feather pillows are not as supportive as other types of pillows and may cause allergic reactions in some people.
---
Also Read: Tips to Help You Choose the Perfect Bed Linen and Bedding Sets
---
2. Memory Foam Pillow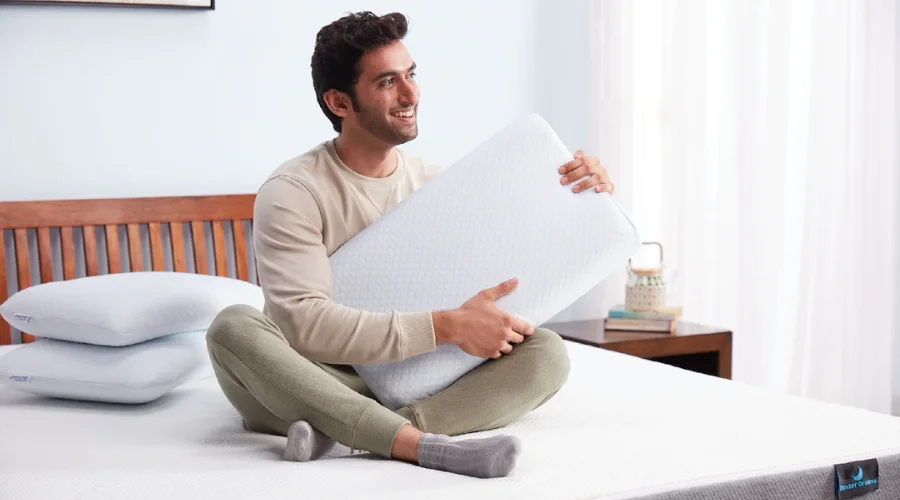 Memory foam pillows are made from a soft and dense foam material that contours to the shape of your head, neck, and shoulders. This provides excellent support and reduces pressure points. They are ideal for people with neck and back pain or those who sleep in multiple positions.
---
3. Latex Pillow
A latex pillow is made from natural or synthetic latex and provides excellent support and resilience. They are also hypoallergenic and mold-resistant. Latex pillows are ideal for stomach and back sleepers who need a firm pillow to keep their spine aligned.
---
Also Read: How To Choose The Right Pillow For Your Sleep Comfort
---
4. Buckwheat Pillow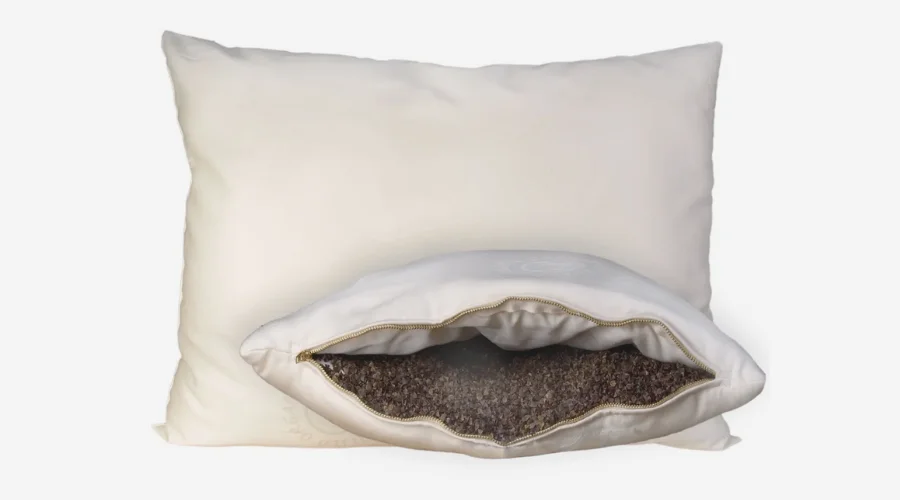 The Buckwheat pillow is filled with hulls from the buckwheat plant. They are firm and adjustable, allowing you to change the thickness of the pillow according to your needs. Buckwheat pillow is ideal for side sleepers and those with neck pain.
---
5. Synthetic Pillow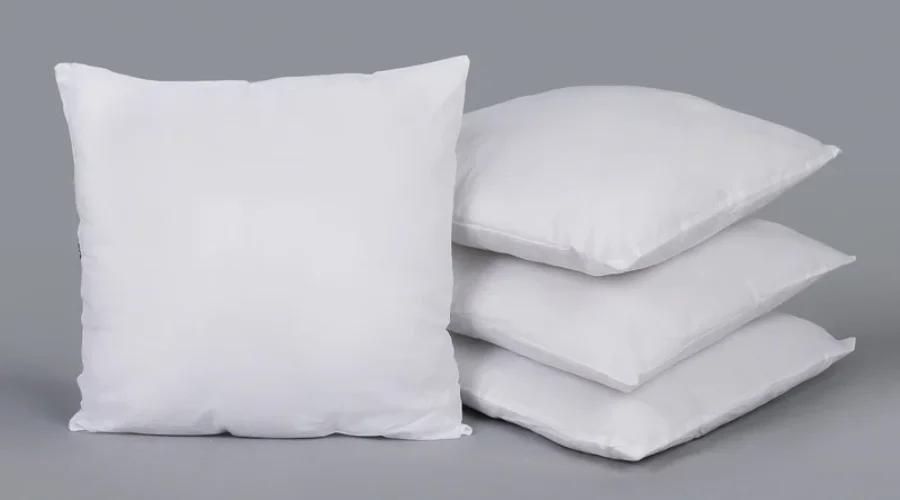 The synthetic pillow is made from a variety of materials, such as polyester or microfiber. They are reasonably priced, strong, and simple to maintain. However, they do not provide the same level of support as natural materials like feathers or memory foam.
---
Factors to consider while choosing a pillow:
Sleeping Position

: Your sleeping position will determine the type of pillow you need. For example, side sleepers need a pillow that supports their neck, while stomach sleepers need a flatter pillow to prevent neck pain.

Comfort

: Comfort is subjective, so it's important to choose a pillow that feels good to you. While some people favor soft pillow, others favor firm ones.

Durability

: A good quality pillow should last several years, so it's important to choose a durable pillow that will hold its shape and support over time.

Hypoallergenic: If you have allergies or sensitive skin, it's important to choose a hypoallergenic pillow. Natural materials like feather, down, and latex are typically hypoallergenic, while synthetic materials may cause skin irritation.
---
Which type of pillow is right for you:
Pillows come in all different shapes and sizes, so it can be difficult to determine which one is right for you. If you decide to purchase a new pillow, make sure that you're getting the best quality product that will provide comfort throughout the night. Here are some common types of pillows:
Standard pillow

: This type of pillow has a flat surface with no fillings or stuffing inside it. It's typically used for people who sleep on their backs or stomachs.

Memory foam pillow

: This pillow has air pockets in them that help keep your head cool at night and make them more comfortable than a standard pillow. They're typically used by people who sleep on their side or back.
---
Pillows can also create pain
Pillows are essential for both avoiding and treating discomfort as you sleep. By supporting the head, neck, and spine with the appropriate cushion, aches, and pains can be avoided. Selecting a pillow that offers adequate neck and head support is crucial for those who experience neck pain.  The best pillows are made of memory foam or latex because they mold to the shape of your head and neck and offer individualized support. Due to improper spinal alignment, stomach sleepers may develop lower back pain. A flatter pillow can ease this discomfort. Due to improper shoulder support, side sleepers frequently experience shoulder aches. As it offers more support for the head, neck, and shoulders, a thicker cushion can assist ease this pain. The best cushion for people with chronic pain problems like fibromyalgia or arthritis should provide comfort and support while minimizing pressure points. The greatest option might be a memory foam cushion because it shapes the body and offers personalized support.
---
Conclusion
Pillows play a crucial role in providing comfort and support to the head, neck, and spine while sleeping. With the numerous options available in the market, one can choose a pillow that suits their specific sleeping position, comfort preference, and health condition. Whether it's a feather pillow, memory foam pillow, or latex pillow, it's important to invest in a good quality pillow that will last for several years. With the right pillow, a good night's sleep is not just a dream but a reality. A pillow is an important investment in your health and comfort. By considering your sleeping position, comfort preferences, and health conditions, you can choose the right pillow for your needs. 
FAQ's