Protecting your skin from harmful sun rays has become quite crucial to maintaining your skin's health and preventing sunburns and premature aging. But what are the ideal criteria for choosing the best sunscreen available on the market out of so many choices? The key factor to look for in sunscreen is how much SPF and broad-spectrum protection it provides. Also, ensuring that it suits your skin type well without causing any greasiness or allergies is vital.
Flaconi, being one of the leading players in beauty products in Germany, offers the best sunscreens at pretty affordable prices.
What things to remember when buying sunscreen?
Selecting the best sunscreen that offers SPF, broad-spectrum protection, and doesn't leave your skin feeling oily or whitish might seem challenging. But, with a few criteria, you can easily find the best one to suit your skin.
1. Sun Protection Factor (SPF)
SPF basically has the ability to protect your skin from the dangerous UVB rays that can cause sunburns or even lead to serious skin problems. So, choose the best sunscreen with a minimum SPF of 30 or even go higher, as the higher the numbers, the more protective your skin will feel.
---
2. Broad-Spectrum Protection
Check whether the sunscreen is labeled broad-spectrum', as it means that you are protected against both UVB and UVA rays. UVA rays can actually contribute to skin aging and damage your skin cells.
---
3. Skin Type
Considering your skin type before choosing the best sunscreen is crucial. If you have sensitive skin, go for hypoallergenic or mineral-based sunscreens. However, if you have oily skin, opt for oil-free and non-comedogenic choices.
---
4. Water-Resistant
If you are into swimming or exercising, investing in a water-resistant sunscreen would be the best choice to make. Don't forget that no sunscreen is purely waterproof, so you need to reapply it again and again after some time.
---
5. Application Form
Sunscreen comes in various forms, including lotions, sprays, sticks, and gels, and distinct types of chemical and mineral sunscreens. So, choose the one that suits your skin and needs well enough.
---
6. Pricing
Finding a cost-effective sunscreen that offers everything could be difficult, but there are various brands and websites that provide just that. So, set your budget and decide how much you want to spend on protecting your skin from the hazardous sun's rays.
---
Which are the 4 Best Sunscreens Under €20 to Purchase?
Here are the four best sunscreens offered by Flaconi that cost less than €20.
1. Missha All Around Safe Block Aqua Sun Gel SPF 50+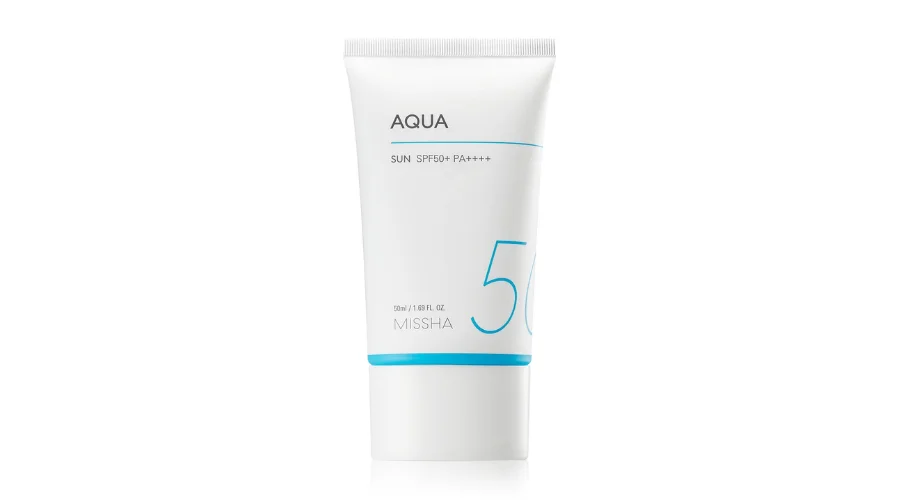 The All-rounder Missha's Water-Gel-Based sun protection cream is best for all types of skin. The SPF 50+ offers a double-layer system for blocking UVA and UVB radiation and soothing and moisturizing the skin. The paraben-free gel base comes with glacier milk and ice plant extracts, which get quickly absorbed by your skin and give it a shiny, smooth base. The mineral sun gel comes in a 50ml pack for €13..
---
2. The Ritual of Karma Sun Protection Face Cream SPF 50+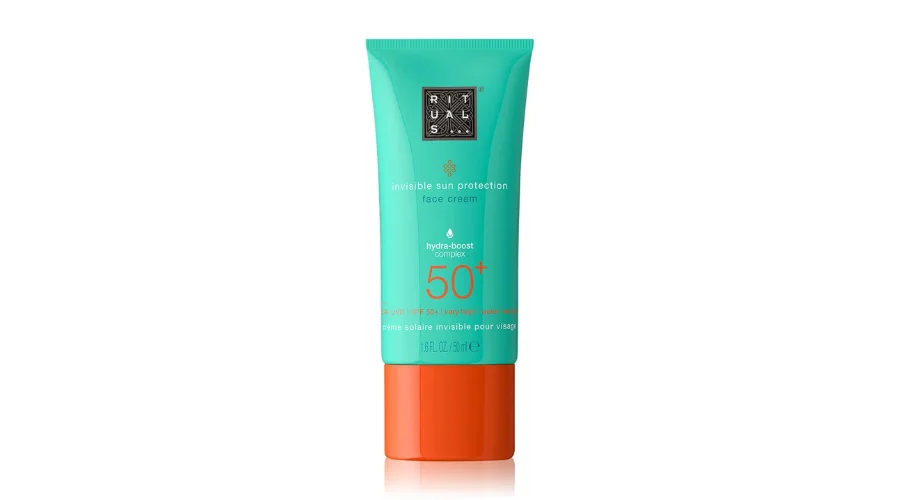 The Ritual of Karma Face Sunscreen with SPF 50+ is another one of the best sunscreens offered by Flaconi to invest in. The cream offers long-lasting, multi-faceted protection that is also waterproof and gets quickly absorbed by the skin. Suitable for all skin types, this moisturizing cream comes with the Hydra Boost Complex, which soothes dry skin and restores the balance and elasticity of the skin. The cream is priced at €15.95. 
---
3. Acnemy Zitcontrol SPF 50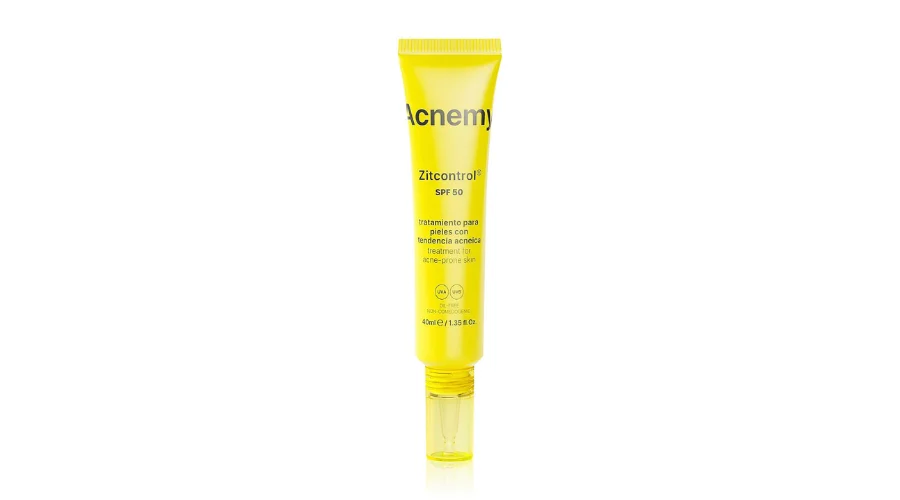 If you are looking for the best face sunscreen that not only protects you from adverse sun radiation but also helps heal your acne or zits, this Acnemy Zitcontrol SPF 50 is the best find. It is a very lightweight cream formulated as a mineral-chemical hybrid that provides protection from both UVA and UVB rays without leaving a single white mark. The cost of purchasing this cream comes out to be €18.99.
---
4. Lancaster Sun Beauty Body Milk SPF 30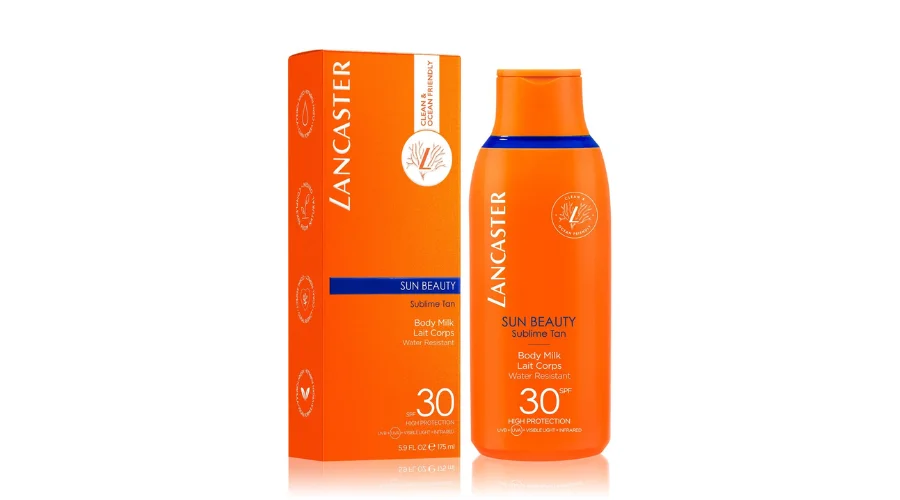 The Lancaster Sun Beauty Lotion SPF 30 wraps your body in a milky and light texture that offers a high level of sun protection. The clean, ocean-friendly, and highly sensory-textured sunscreen provides 100% of the sunlight spectrum along with protection from any skin diseases. The lotion provides a healthy-looking, golden tan outlook, making it the best sunscreen of 2023 to buy right away. It costs €20.90.
---
Conclusion
To safeguard your skin from the sun's hazardous UV rays and keep your skin healthy and shiny, applying a layer of sunscreen is crucial. Whether you need the best sunscreen for dry skin or for acne-prone skin, you can easily choose from a range of beauty products available on Flaconi's online portal at budgeted prices. For more information, visit Feednexus.  
FAQs