Skorts are a unique and versatile fashion staple that combines the features of a skirt and shorts into a single garment. They typically have a skirt-like appearance in the front but are designed with shorts or a brief underneath. In the world of girls' fashion, skorts have emerged as a dynamic and trendsetting choice that combines the grace of skirts with the comfort of shorts. They've become a symbol of empowerment and self-expression, allowing girls to move with confidence while showcasing their unique style. If you are looking for skorts for girls, then Newlook got you! Newlook is a fashion platform specializing in clothing, footwear, and accessories for women, men and children. Keep reading to find out more about skort for girls on Newlook! 
What are skorts?
Skorts are wardrobe essentials designed with a skirt-like exterior and built-in shorts, presenting a smart solution for those who seek style and comfort in a single piece. Skorts are the epitome of fashion and function, providing a skirt's aesthetics while incorporating the convenience of shorts underneath. Skorts are the perfect answer to the dilemma of choosing between a skirt and shorts, offering the best of both worlds in a single garment. They ensure that the wearers can move freely and confidently in various activities. They are ultimately a stylish solution for those who want to exude femininity and still engage in activities that require flexibility and coverage.
Skort for Girls on Newlook that deserve a place in your wardrobe! 
1. Girls Black Ponte Cargo Skort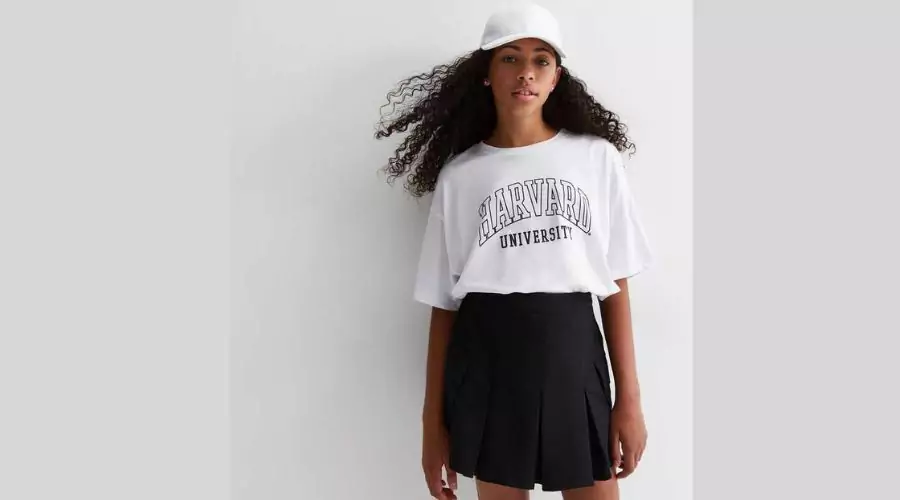 This skort for girls boasts an elasticated waist for a seamless and comfortable fitting. It comes with cargo pockets for those who want the convenience of storing small daily essentials like cash and keys. It has pleated details adorned throughout and a mini length. 
Whether you are going for a sporty day or a casual hangout with your friends, this skort for girls is an excellent option for different settings. Made of soft woven polyester, cotton and elastane fabrics, this skort ensures durability. To achieve the sporty vibe, pair up this skort for girls with a cap and a cool jersey top! Don't forget your favourite sneakers to complete the look.
---
Also Read: Stylish and Durable Belts for Men Trending in 2023 You Must Consider Buying
---
2. Girls Black Check Skort
Achieve elegance and functionality with this black check skort for girls. Whether you pair it up with neutral-coloured tops or vibrant ones, you'll absolutely rock the look! This skort for girls features a check print black and white style, a wrap front for utmost elegance, and a high waist fitting. 
The skirt has an A-line style and can be paired up with shirts, knitwear, and jackets. Complete the look with black coloured loafers, trainers or boots. Made of lightweight woven fabric, this skirt ensures durability throughout wear.
---
3. Girls Black Scuba Skort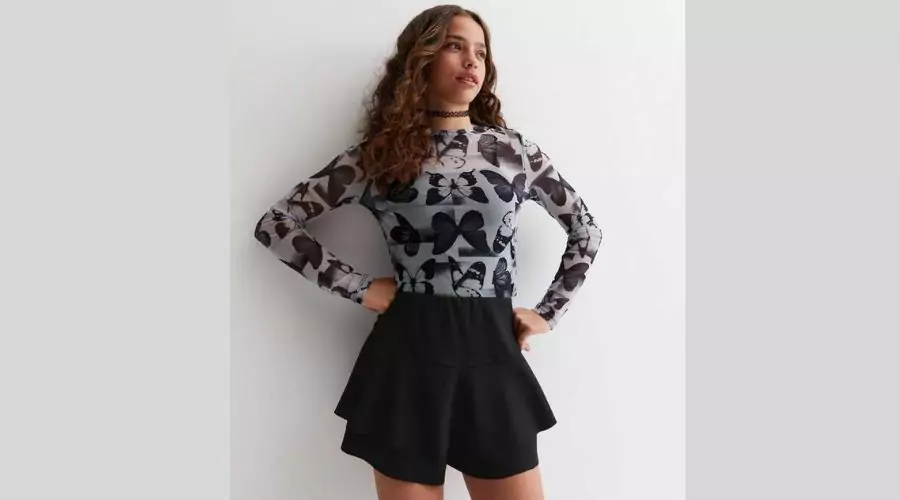 The Black Scuba Skort is designed to sit at a high waist, which adds a fashionable element and provides a flattering fitting. The skort boasts an A-line fit, which means it flares out slightly from the waist. The mini length of this skort for girls is perfect for warm weather or casual occasions.
The skirt can be paired up with various outfit options ranging from graphic t-shirts, and patterned shirts, to neutral-coloured tops. To complete the look add your favorite footwear! You can choose trainers, loafers, sneakers or boots!
---
4. Bright Blue Cotton Wrap Skort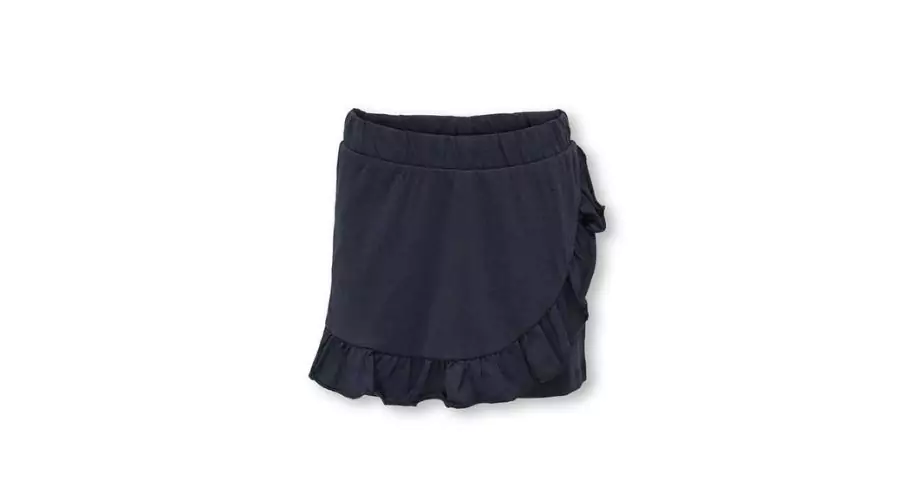 This Blue Cotton Wrap Skort design comes with an adjustable waist, wrap front and frill trims. If you feel like trying something new, then this is an excellent option for you. The skort is different from the regular styles and is adorned with frill trims on the front to elevate the look. 
There are many ways to style this cotton wrap skort. From simple t-shirts to graphic tees, you can decide as per your aesthetic. To complete the look, add your favourite footwear option. Whether you want sporty sneakers or loafers, it's totally up to you!
---
Conclusion
Skort for Girls achieves the perfect fusion of feminine charm and active functionality, offering a versatile fashion statement that keeps pace with active lifestyles. Skorts are a highly sought-after choice for those who seek a seamless balance between elegance and practicality. This fashion staple has become synonymous with confidence, offering girls the freedom to explore, play, and express themselves in style. As a seamless fusion of skirts and shorts, they empower girls to navigate their daily adventures with grace and ease, making a statement not just in fashion but in confidence too. And Newlook is here to help you on the journey of finding the ideal skort for girls as per your style needs and convenience. 
For more information, visit Feednexus. 
FAQs