Premium face serums are the ultimate elixir for unlocking your skin's potential. These liquid miracles are meticulously crafted with the highest quality ingredients, including luxurious botanical extracts and cutting-edge peptides. They are made to target particular skin problems including wrinkles, fine lines, an uneven skin tone, and lack of elasticity. They are packed with antioxidants and vitamins that protect the skin from environmental damage, repair past harm, and promote a healthy, radiant complexion. Premium face serums work harmoniously with your skin, nourishing it from within and unveiling a natural glow that rivals even the most flawless complexions. The divine texture and indulgent experience of using a premium face serum transform your daily skincare routine into a moment of pure luxury and self-care.
The best premium face serums by QVC
1. Algenist Supersize Genius Liquid Collagen Serum 60ml 
The Algenist Supersize Genius Liquid Collagen Serum is a premium face serum with 60 ml of nourishing and hydrating ingredients. Microalgae oil, derived from a patented process, works with plant collagen to improve skin elasticity, firmness, and bounce. The serum also contains alguronic acid, amino acids, and peptides to minimise fine lines, and wrinkles, and promote a more youthful complexion. It is enriched with omega fatty acids, antioxidants, and vitamins C and E, protecting the skin against environmental aggressors and promoting a brighter, more even tone. To use, apply two pumps of the serum daily, massage it into the face, neck, and décolleté, and follow with moisturizer or sunscreen for added hydration and sun protection.
---
2. M. Asam Collagen Lift Serum 100ml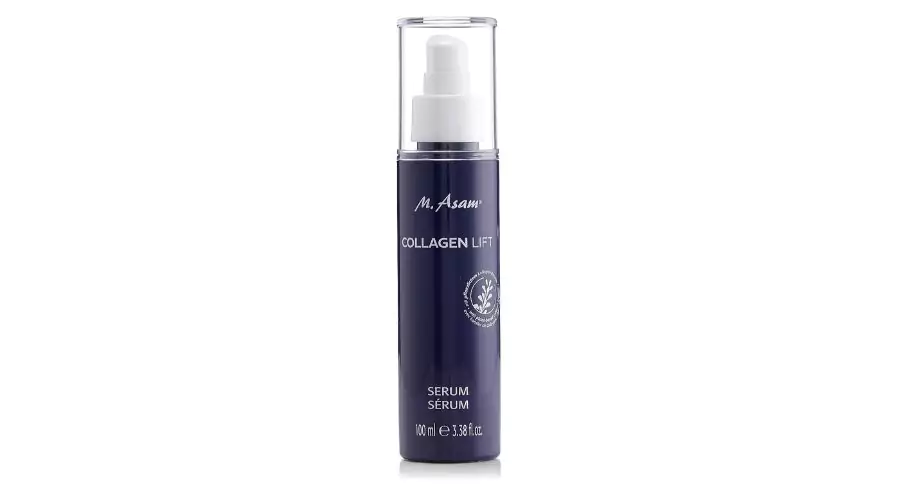 The M. Asam Collagen Lift Serum 100ml is a highly sought-after skincare product that targets multiple signs of ageing. Its main component is hydrolyzed collagen, a natural protein that maintains and reinforces the structure of the skin. As we age, collagen production decreases, leading to sagging skin and wrinkles. M. Asam aims to replenish and boost collagen levels, resulting in a firmer, more youthful complexion. Hyaluronic acid, panthenol, and plant extracts included in the serum combine to deliver strong hydration and support the development of smoother, more supple skin. It may be used twice a day, morning and night, on all skin types and should come after cleaning and toning the skin. The hydrating properties of the serum help maintain optimal moisture levels, preventing dryness and promoting a healthy, radiant complexion.
---
3. Algenist Blue Algae Vitamin C Skinclarity Brightening Serum Duo
The Algenist Blue Algae Vitamin C Skinclarity Brightening Serum Duo is a skincare product that combines the brightening effects of blue algae extract with the antioxidant properties of vitamin C. The appearance of dark spots, hyperpigmentation, and uneven skin tone is diminished thanks to this mixture, which also increases skin clarity and brightness. Blue algae extract evens out skin tone, while vitamin C protects against free radicals and environmental damage. The Brightening Serum targets specific areas of concern, while the Skinclarity Serum promotes a radiant complexion. Regular use can diminish dark spots and hyperpigmentation, leaving the skin with a more even tone. The duo is lightweight, absorbs quickly, and is free of harsh chemicals or artificial fragrances, making it a gentle choice for those seeking to address these issues.
---
4. SKINN Deep Wrinkle Protocol Age Reset Serum Intensive With Ferulic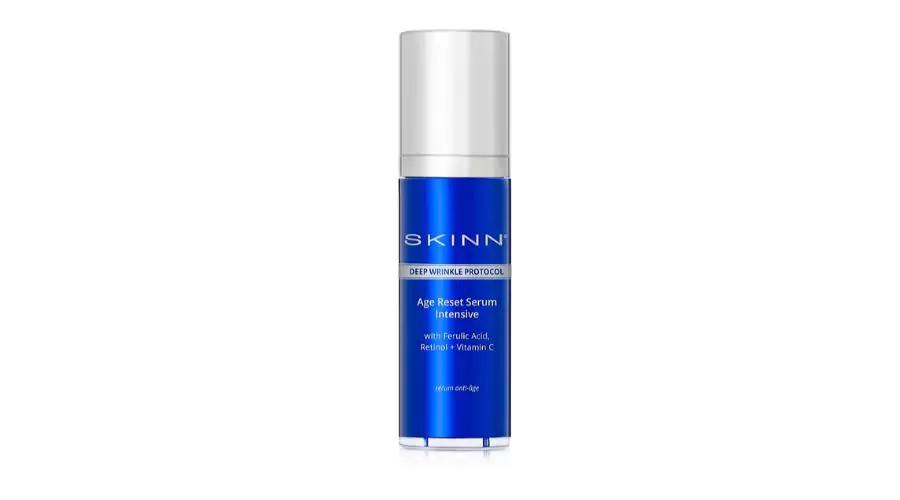 The SKINN Deep Wrinkle Protocol Age Reset Serum Intensive With Ferulic is a powerful skincare serum designed to target deep wrinkles and signs of ageing. It contains powerful ingredients like Ferulic Acid, Retinol, and Olive Fruit Oil, which provide visible results and promote youthful-looking skin. Retinol increases collagen formation, enhances skin texture, and minimises wrinkles and fine lines, whilst Ferulic Acid shields the skin from environmental irritants and oxidative stress. Olive Fruit Oil provides intense hydration and nourishment, restoring the skin's natural barrier function and preventing moisture loss. When used in a skincare programme, it reduces the visibility of crow's feet, fine lines, and deep wrinkles, providing a smoother, more youthful appearance. Applying this serum every day can help reduce wrinkles, promote skin health overall, and improve skin texture.
---
5. Beekman 1802 Eye Serum Duo 15ml
The Beekman 1802 Eye Serum Duo 15ml is a set of two eye serums designed to address delicate skin around the eyes. The first serum, with goat milk's nourishing and hydrating properties, moisturizes the eye area, reduces dryness and fine lines, and targets more profound wrinkles. The second serum, with peptides, stimulates collagen production and improves skin elasticity, targeting deeper wrinkles and firming the eye area. Both serums are lightweight and easily absorbed, suitable for daily use. Applying the serums gently and gently, help reduce dryness, minimize fine lines, and enhance elasticity. The gentle and soothing properties of goat milk make them suitable for all skin types, including sensitive skin. Incorporating the duo into your skincare routine can result in a more youthful, refreshed, and revitalized eye area.
---
6. Estee Lauder Advanced Night Repair Multi-Recovery Complex 20ml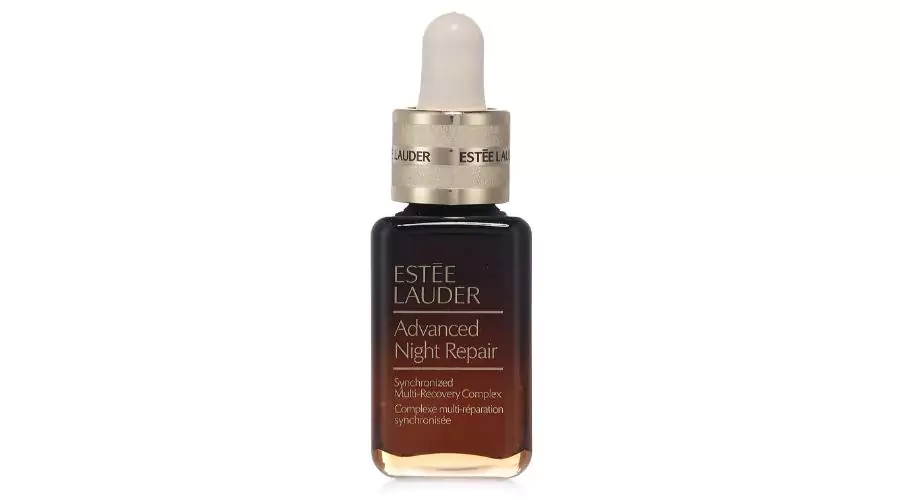 Estee Lauder's Advanced Night Repair Multi-Recovery Complex is a popular skincare product designed to repair and rejuvenate the skin overnight. It comes in a convenient 20 ml size, powered by Chronolux Power Signal Technology, which optimizes the skin's natural repair processes. The product targets multiple signs of ageing, including lines, wrinkles, dryness, dullness, and uneven skin tone, and enhances the skin's natural ability to resist future movements. It strengthens the skin's moisture barrier while providing extreme hydration and moisture. It is also lightweight and quickly absorbed. Because it was dermatologist-tested and is non-comedogenic, this product is appropriate for all skin types. Including this product in your nightly skincare routine will help you achieve smoother, more youthful-looking skin that is also more hydrated and has fewer fine lines and wrinkles.
---
Conclusion
QVC premium face serums are essential for maintaining healthy, youthful skin. These serums offer targeted benefits and address specific skin concerns, utilizing advanced formulations, high-quality ingredients, and proven results. These serums, curated with potent actives like peptides, botanical extracts, hydrating hyaluronic acid, and exfoliating AHAs, cater to a wide range of concerns. QVC works with reputable skincare brands that prioritize efficacy and safety, and undergo rigorous testing to ensure their effectiveness. By incorporating QVC premium face serums into your skincare routine, you can elevate results and achieve the desired complexion. By choosing QVC premium face serums, you can invest in the health and beauty of your skin, achieving a transformative skincare experience. Visit the official website FeedNexus for more information on the best face serums and face serums for women. 
FAQ's