Having a hot water bottle can save you a ton when you need an accessory to keep you warm and cozy. Especially during the cold winter season. Spending the chill winter nights with a fluffy water bottle can make your nights warm and comfortable. It's not only great to use at home but perfect to use on different occasions such as travelling in winter. Having one can make your traveling experience comfortable when you do not have access to heat right away.  
But a hot water bottle is not just a tool that you can use for keeping yourself warm but there are many benefits attached to it. This tiny tool can be your best companion. There are many benefits that you need to know about having one. Unlike the traditional type of hot water bottles, Newlook brings a new type of bottle for hot water that will make it even more acceptable for daily use. They are great for kids and adults as well. This is because these bottles come in a unique design. But before that let's look into the benefits of these bottles. 
The Benefits of having hot water bottles 
1. Compact Design: 
This new type of bottle for hot water comes in fluffy faux fur material. That is why they are suitable for kids and for adults as well. For patients who have kids who don't like the traditional type of hot bottles for water, the new type of faux fur design on Newlook will make all the difference. They are also less cumbersome, unlike the traditional ones. They could be easily swaddled under your blanket while sleeping and also while travelling. 
2. Easy Maintenance: 
They are easy to maintain. The Faux fur material is durable and long-lasting and they are super easy to maintain. With less maintenance they still maintain hygiene. Moreover, the faux fur is easy to wash in a washing machine. You can gently wash with your hands or gently wash in the machine. Whichever way they are easy to keep clean.  
3. Home Decor: 
These new designs come in different animal characters so you can easily set it up on the table as home decor whenever and however you want. When they are not in use, for instance in summer, they can be used as home decor or your kids can use them as personal companions while sleeping. 
4. Contribute to Mental Well-being: 
Both for adults and kids they can be a great handy tool to keep you not only warm but promote mental wellbeing. For adults having one on your hand during stress time can reduce your stress level. The warm comfortable will soothe the nervous system. This is because heat can generally promote blood circulation around the body. Even when your kids are feeling uncomfortable they can help reduce the stress or discomfort from pain like abdomen pain or muscle tension. 
5. Improve sleep routine:  
The warm comfort of the hot water bottle can provide relaxation when you are having sleep difficulty. It can improve sleep quality, especially in winter. In addition, the faux fur is fluffy and comfortable to hug. You can swaddle the bottle under your blanket for 10-15 minutes before sleep time. 
6. Cost-effective heating: 
They might look tiny and cute but these accessories are great when it comes to cost-effective heating at home. The bottle provides sufficient warmth under your blanket and you won't have to keep the heater on at home for hours. 
Hot water bottles for daily use 
1. Pink Faux Fur Pom Pom Hot Water Bottle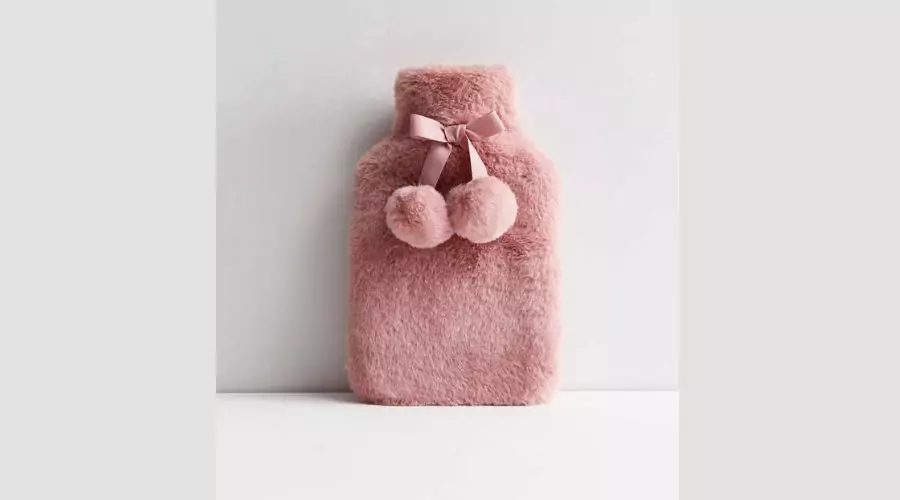 This is an ideal accessory for kids and adults. It is tiny in size and you won't even feel like you have a bottle of hot water. The Pink Faux Fur Pom Pom is cute to carry around. The bottle is overall less cumbersome, easy maintenance and super convenient to carry around when you are traveling. The outer part is made from 100% polyester materials and the bottle is made from 100% rubber. Making the bottle extremely durable both from the inside and outside.
---
Also Read: 5 Hot Water Bottles to Keep You Warm and Cozy All Winter Long
---
2. Pink Gonk Hot Water Bottle And sockets Set
This is perfect for those who are looking for a handy bottle for storing hot water while travelling. It keeps the hot water warm for hours and provides you the cozy comfort you need to fight off the chilly days in winter. The additional socks set are also durable and warm. The faux fur finish gives you a fluffy feeling around the body when you are hugging. It's not only great for beating off cold weather but also great to use when you need to relax your muscles, comfort during the common cold, and improve mental well-being.
---
3. Mink Sloth Long Hot water bottle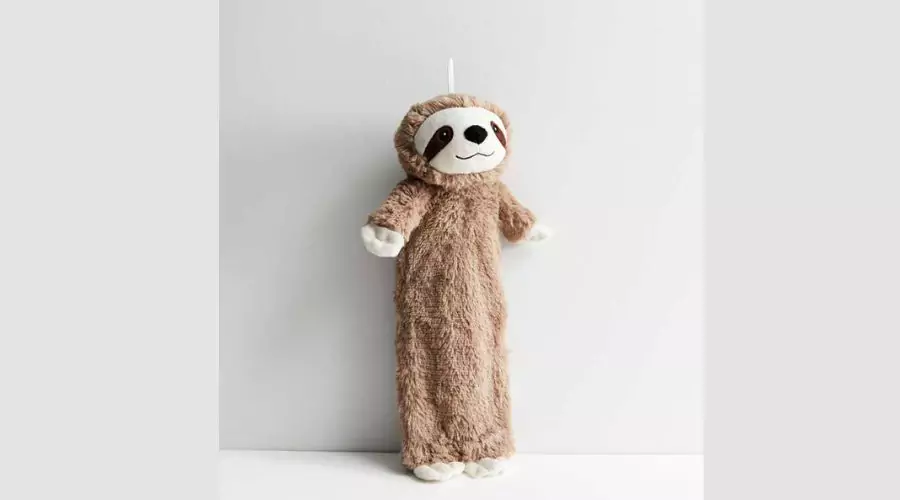 This is a fully functional and cute-looking Mink Sloth Long bottle for hot water perfect to use at home by kids and adults. When your water bottle needs to feel like a companion rather than a tool this is great for all ages. The outer faux fur fabric is super fluffy to use. Fun to hug and entertaining to keep beside you to fight off the winter nights. It has a long-length design made with 64% plastic and 36% polyester. Let this be a perfect companion for your little one.
---
4. Rust Highland Cow Loing Hot Water Bottle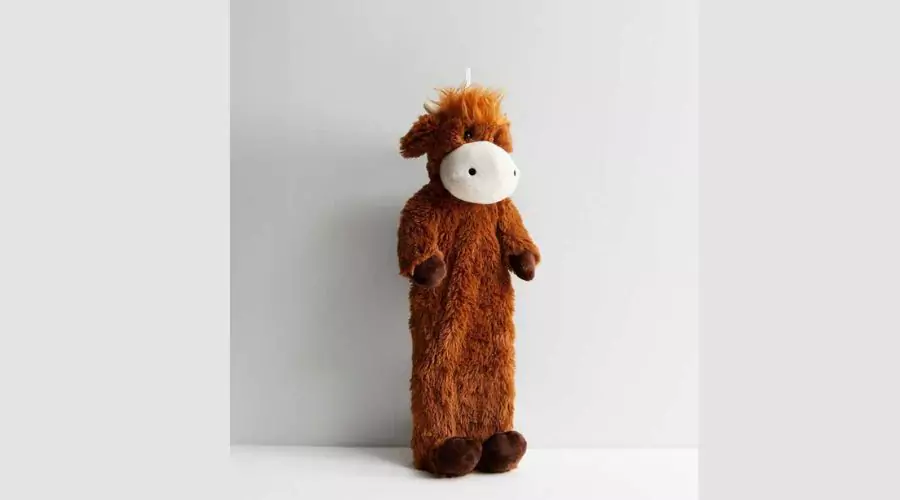 Check out this funny and adorable Rust Highland Cow Loing Hot Water Bottle a great companion for travellers. It can be a perfect night companion and also provide warm comfort under your blanket. This looks adorable for adults and kids. The outer material is super-soft and fluffy. The inner bottle also keeps the water hot for hours. Easy to maintain less cumbersome this is ideal for autumn and winter seasons.
---
Conclusion 
These are the best hot water bottles to use at home and while travelling. They are super soft and super light to carry around.  The best thing about these products is that some are designed in animal character which makes them adorable for people who feel like having a little companion around them. Unlike the traditional big-size rubber bottles for hot water, these are less cumbersome. Check out more collections on Newlook and check out the amazing prices this season. For more information visit Feednexus.
FAQs