Prepare to embrace warmth and comfort in style with New Look's collection of hot water bottles. Winter chills and cool nights are no match for these functional and stylish products. Whether you're seeking to soothe aching muscles or simply snuggle up on a cold evening, New Look's range offers both warmth and flair. Join us as we explore why these hot bottles are so popular and how New Look offers the best options in the market, that too at affordable prices. 
Why are hot water bottles so popular?
When it comes to staying warm and cosy, hot water bottles have proven to be reliable companions with a host of benefits. Let's explore the pros of using these comforting heat sources.
Instant Warmth: One of the most delightful features of hot water bottles lies in their capacity to offer swift warmth. By simply filling them with hot water, you'll find yourself in the comforting embrace of a toasty companion within mere moments, ready for a snug and cosy experience.

Targeted Relief: Hot water bottles are great for localised pain relief. Whether you have a sore muscle, stomach cramps, or just feel a little chilly, you can place a hot water bottle right where you need it for targeted comfort.

Stress Reduction: The soothing warmth of a hot water bottle can help reduce stress and promote relaxation. Many people find the gentle heat to be incredibly calming, making it an excellent tool for winding down after a long day.

Eco-Friendly: Hot water bottles are environmentally friendly as they reduce the need for constant heating in your home. They are a sustainable way to stay warm and lower your carbon footprint.

Cost-Effective: Hot water bottles are also gentle on your wallet. By using them, you can significantly trim your energy expenses, particularly in the colder seasons. This makes them an economical choice for staying warm without straining your budget.

Year-Round Utility: The versatility of these bottles knows no bounds. They're not limited to winter; you can enjoy their benefits throughout the year. Whether it's soothing aches, pre-warming your bed on chilly evenings, or finding solace when you're not feeling your best, hot water bottles are your trusty, year-round companions.

Reliably Warm: Hot water bottles are famed for their remarkable heat retention. They excel at keeping you snug and cosy for extended periods, ensuring that you enjoy uninterrupted comfort all through the night and beyond.
Top 5 hot water bottles on New Look that are cute and functional
1. Black Sausage Dog Long Hot Water Bottle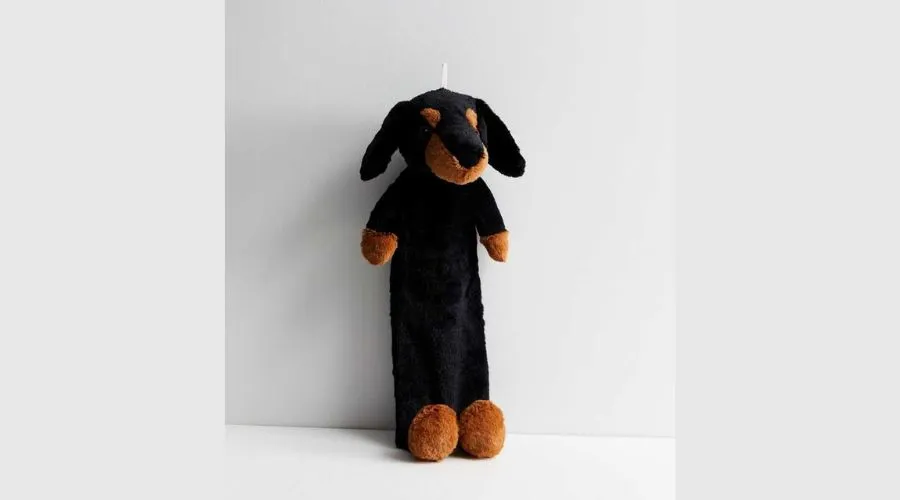 Wrap yourself in warmth and whimsy with the Black Sausage Dog Long Hot Water Bottle. This charming hot water bottle boasts a delightful sausage dog design that's as adorable as it is functional. Crafted for extended heat retention, it's the ideal companion to keep you cosy on chilly nights. Snuggle up and experience the soothing comfort that only a long hot water bottle can provide.
---
2. Pink Faux Fur Pom Pom Hot Water Bottle
For a touch of luxury and a pop of colour, the Pink Faux Fur Pom Pom Hot Water Bottle is a delightful choice. Its soft and plush faux fur cover is adorned with cute pom poms for added charm. This hot water bottle isn't just a source of warmth; it's a stylish accessory that elevates your comfort game during the colder seasons.
---
3. Light Brown Cockapoo Long Hot Water Bottle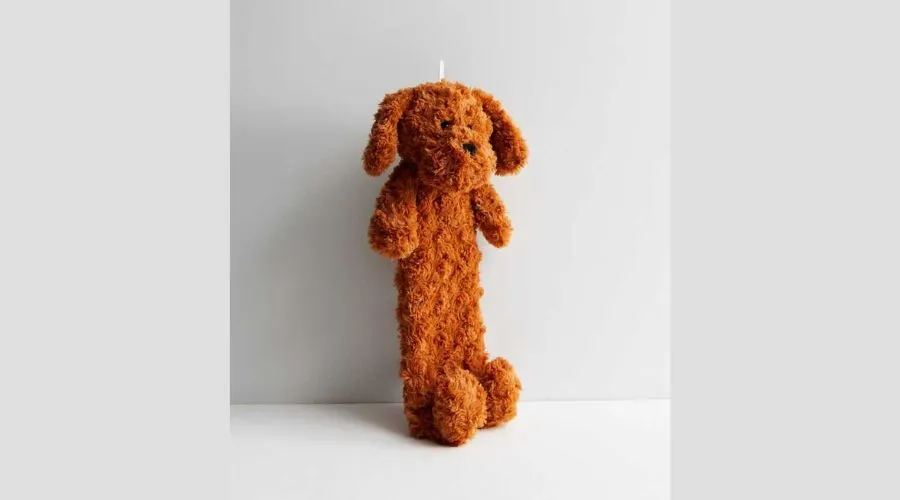 The Light Brown Cockapoo Long Hot Water Bottle combines cuteness with practicality. Featuring an adorable cockapoo design, it's perfect for pet lovers. This hot water bottle, designed for lasting warmth, is a soothing way to combat the wintertime blues. It adds charm to your house in addition to being a useful item.
---
4. Mink Sloth Long Hot Water Bottle
Snuggle up with the Mink Sloth Long Hot Water Bottle for ultimate relaxation. Its serene sloth design is sure to bring a smile to your face, while its extended length ensures hours of warmth. Whether you're unwinding with a book or calming your muscles, this long hot water bottle provides both comfort and a touch of nature's charm.
5. Rust Highland Cow Long Hot Water Bottle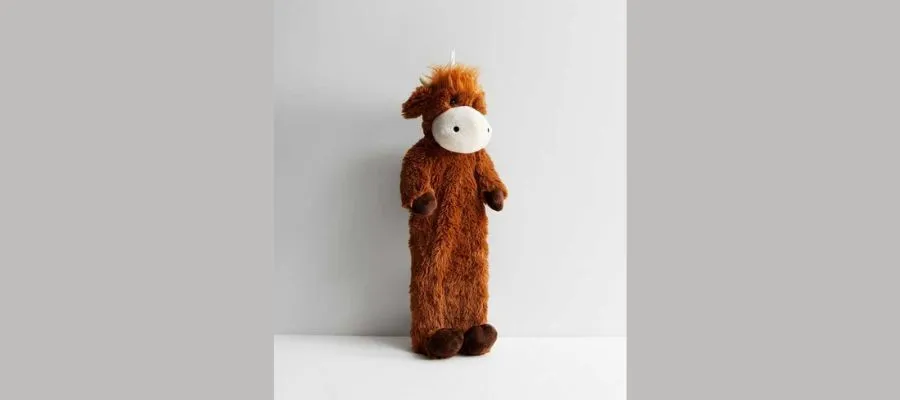 The Rust Highland Cow Long Hot Water Bottle is a cosy, countryside-inspired choice. Its adorable Highland cow cover adds character to your home decor, making it a delightful focal point. This hot water bottle is a great way to keep you warm on chilly nights and add a rustic touch to your living space because it is designed for extended heat retention.
Conclusion
Hot water bottles are wonderful for staying warm on chilly nights. They provide instant warmth, help relieve specific discomforts, and promote relaxation. Plus, they're eco-friendly and budget-friendly. New Look offers a wide range of versatile hot water bottles. They are designed to stay with you through the night, providing soothing comfort. As the colder seasons approach, consider embracing the timeless warmth of hot water bottles, and make every chilly night a cosy memory. For more such updates on hot water bottle covers, visit Feednexus. 
FAQs