Fashion-forward men understand the significance of accessories in elevating their style game. In the fashion world, belts have taken centre stage as stylish and durable accessories every man must consider.
These aren't just functional but serve as a statement piece, reflecting your taste and personality. If you're on the hunt for the latest trends in belts for men, you've come to the right place. In this blog, we'll dive into the top choices that are creating waves in the fashion world, ensuring you stay ahead in the style game.
Top tips to choose the best belts for men
Belts serve as essential accessories for men, adding a touch of refinement to their outfits. To make the right choice, consider the following tips:
Occasion Matters
Select a belt based on the occasion, whether it's for work, formal events, or casual wear. Matching the belt to the dress code is key.
Material Matters
Belts come in various materials like leather, suede, and canvas. Leather is the most versatile, perfect for both work and casual settings. Suede belts are ideal for special occasions, while canvas belts suit casual summer wear.
Colour Coordination
Opt for classic colours like black or brown, as they complement a wide range of outfits. Alternatively, coordinate the belt colour with your shoes or other accessories.
Width Selection
Choose the belt width according to your waist size. Narrow belts exude formality, while wider ones lean toward a casual look.
Attention to Detail
Ensure the belt buckle is well-crafted and aligns with the belt's overall style. Avoid excessive embellishments that can appear ostentatious.
By following these guidelines, you can confidently select the perfect belts for men to enhance your style.
How to style belts for men?
Elevate your belt style with these practical tips for men:
Match Your Belt to Your Shoes
Achieve a polished look by coordinating your belt colour with your footwear. Black shoes pair with a black belt, while brown shoes match a brown belt.
Complement Your Outfit
Opt for a thin, black, or brown belt for formal attire, and choose a wider belt in a different colour, like tan or navy, for casual outfits.
Consider the Occasion
Select a simple belt for formal events such as weddings or job interviews, and express your style with a more colourful option for casual occasions.
Wear Your Belt at the Right Height
Position your belt at the natural waistline, slightly above your hips.
Avoid Over-Accessorizing
While belts add style to your outfit, refrain from excessive accessories like suspenders or pocket squares when wearing a belt.
Additional Styling Tips
Adhere to the following styling tips for looking chic and elegant at any given event.
– Pair a solid-coloured belt with a patterned shirt to prevent clashing patterns.
– Add a pop of colour to your outfit by matching a brown belt with a white shirt or a navy belt with a blue shirt.
– For suits, opt for a thin, black belt with a simple buckle, avoiding large or flashy buckles.
– When wearing jeans, choose a wider, more casual belt, such as a tan belt with blue jeans or a navy belt with black jeans.
With these guidelines, you can confidently select the perfect belt for any occasion and enhance your overall style.
Also Read: Stay Cozy and Stylish with Men's Fleece Jackets
Belts for men for every occasion: From work to casual
1. Tan Leather Look Belt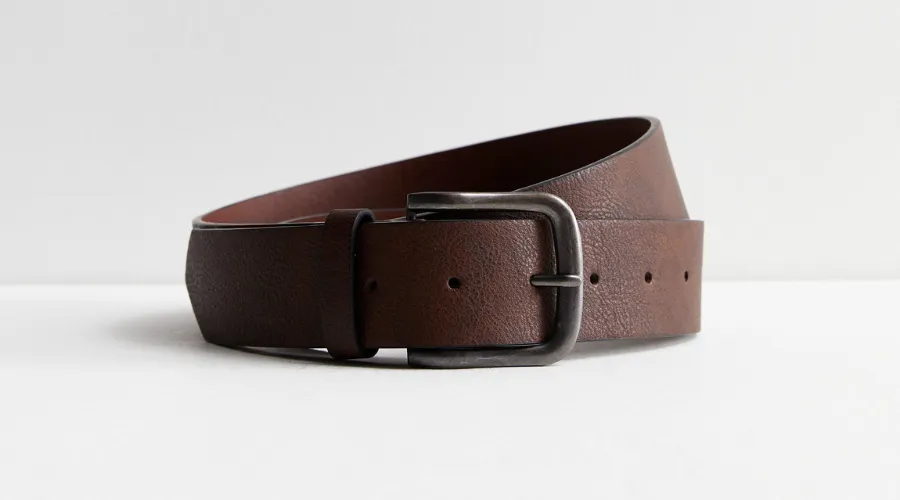 A versatile addition to your accessory collection, this tan belt complements a wide range of outfits, from casual jeans to formal suit trousers.
– Exclusive to our online store
– Leather-like finish
– Stylish silver-tone hardware
– Easy-to-use buckle fastening
2. Black Leather Look Buckle Belt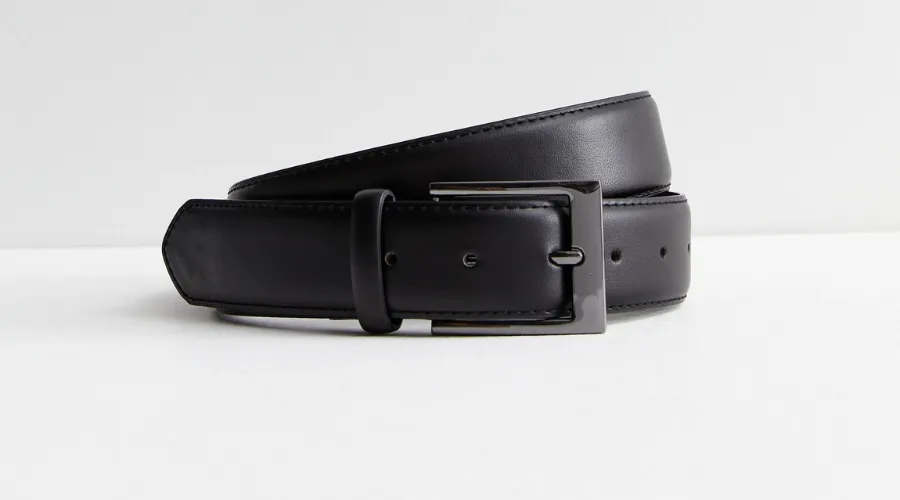 Exemplifying timeless design and classic black colour, this belt proves to be a versatile accessory.
– Featuring a leather-like finish
– Complemented by stylish pewter hardware
– Secured with a square buckle
3. Tan Leather Look Formal Belt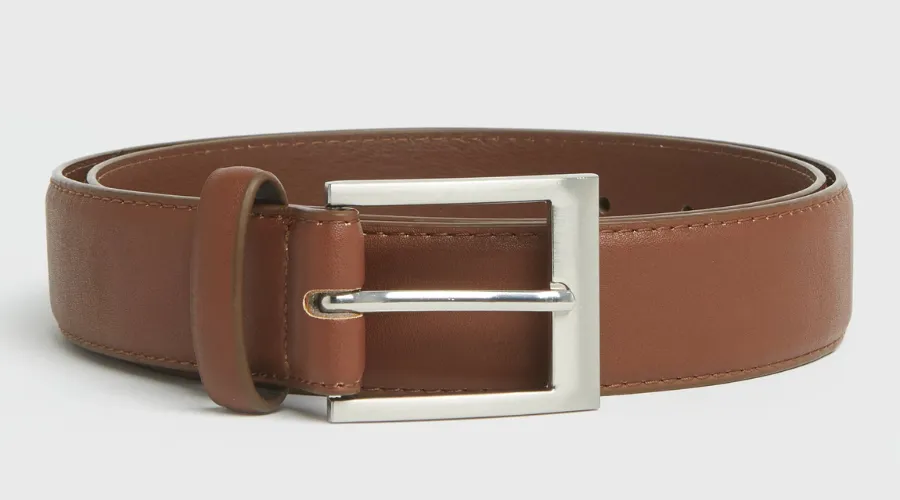 Elevate your outfit with this refined tan formal belt, adding the perfect finishing touch.
– Crafted with a leather-like finish
– Enhanced by sleek silver-tone hardware
– Secured with a buckle fastening
Conclusion
A well-chosen belt may make all the difference in the world of fashion. New Look is your go-to source for reasonably priced belts for men who follow the newest styles. Their collection encompasses the perfect blend of style, durability, and affordability, ensuring you're always in vogue.
So, don't miss out on these must-have accessories for 2023. Step up your fashion game with the stylish and durable belts for men available at New Look, and make a statement wherever you go. Besides, for more such informative and interesting content, check out our website Feednexus.
FAQs