Using Hair Conditioners can indeed prove to be highly beneficial for your hair health. They play a crucial role in nourishing and maintaining the health of your hair. They work by providing moisture to your hair, sealing the cuticles, and offering a protective layer from environmental stressors and styling damage. So, whether you have a dry or oil scalp, there's a hair conditioner for every need.
Why is it important to condition your hair?
Conditioning your hair is paramount for several reasons. The first and foremost reason is to help replenish and retain moisture in your hair, which eventually prevents dryness, brittleness, and split ends. Secondly, they smooth your hair's cuticles, resulting in improved manageability and reduced frizz. Furthermore, hair conditioners provide a protective barrier from pollution and UV radiation, shielding your hair from damage. 
For those who love styling their hair every day using tools or chemical products, conditioners can help repair your hair strands. So, overall, it has been established that hair conditioners are pretty important when it comes to maintaining a healthy hair care routine.
---
What are the benefits of using hair conditioner?
Using hair conditioners offers a multitude of benefits and perks for your hair.
1. Improved Moisture
Conditioner helps to maintain and restore the natural balance of your hair, preventing it from becoming too oily or too dry. It is one of the main reasons for using conditioners, as they keep your hair smoother and shinier.
---
2. Enhanced Hydration
They even offer enhanced hydration for those who have dry and damaged hair, making them much softer and more manageable. So, if you feel that your hair needs more moisture or hydration, try using a hair conditioner once or twice a week to keep it healthier and happier.
---
3. Easy Detangling
Using conditioners can make it much easier to detangle your hair while reducing any breakage or hair loss during combing or brushing. Always remember to let your hair dry completely before you comb it, as it is in a more vulnerable stage, which leads to more breakage.
---
4. Reduced Frizz
By smoothing the hair cuticle, conditioners help minimise the risk of inducing frizziness and instead offer silky smoother hair. If you are someone who is suffering from frizzy hair, try incorporating a good hair conditioner into your daily regime and you'll see the difference.
---
5. Heat Protection
Various conditioners offer heat protection that helps guard your hair against environmental things like pollution or harmful sun rays. Even if you use styling tools like hairdryers or straighteners on a regular basis, conditioners can reverse their effect and keep your hair healthy and shinier.
---
6. Repair and Strength
Conditioners are known for providing strength and shininess to your hair because of the ingredients they entail. These special ingredients help repair your damaged hair and make them strong enough to withstand spilt ends or any hair breakage.
---
Which hair conditioners to invest in?
1. Olaplex No.5 Bond Maintenance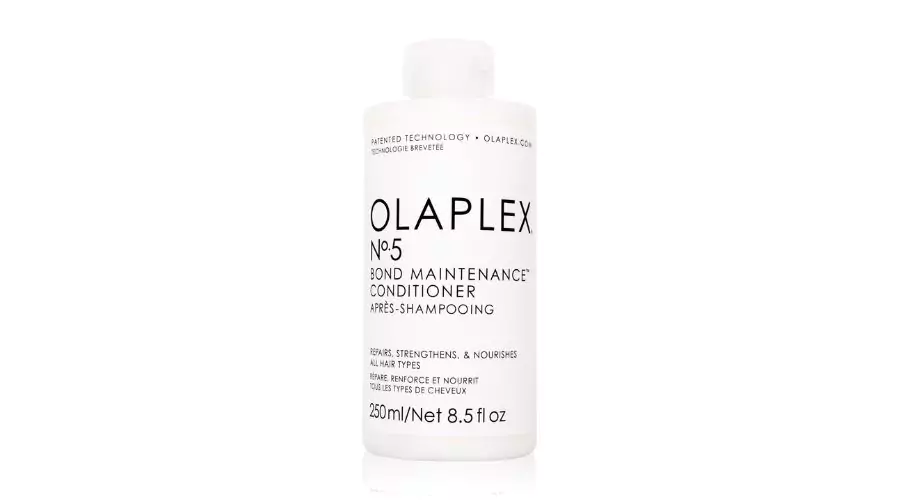 Olaplex has come up for the very first time with its shampoo and conditioner with the patented original Olaplex active ingredients, which are Bis-Aminopropyl Diglycol Dimaleate. It helps repair and hydrate damaged hair without weighing it down or making it feel sticky. The Olaplex No. 5 Bond Maintenance removes structural damage and split ends, leaving your hair strong, healthy, and shiny. The product costs only €21.72.
---
2. Kerastase Nutritive Lait Vital
If you have dry hair, this Kerastase Nutritive Lait Vital Hair Conditioner is a great solution. This conditioner deeply penetrates into your hair fibers and moisturises and strengthens them, making it an amazing investment. So, whether you have damaged hair that needs restoration or simply need a good hair conditioner to keep your scalp healthy and happy, this hair conditioner is the best article to invest in for a cost of €32.85.
---
3. Wella Professionals Ultimate Repair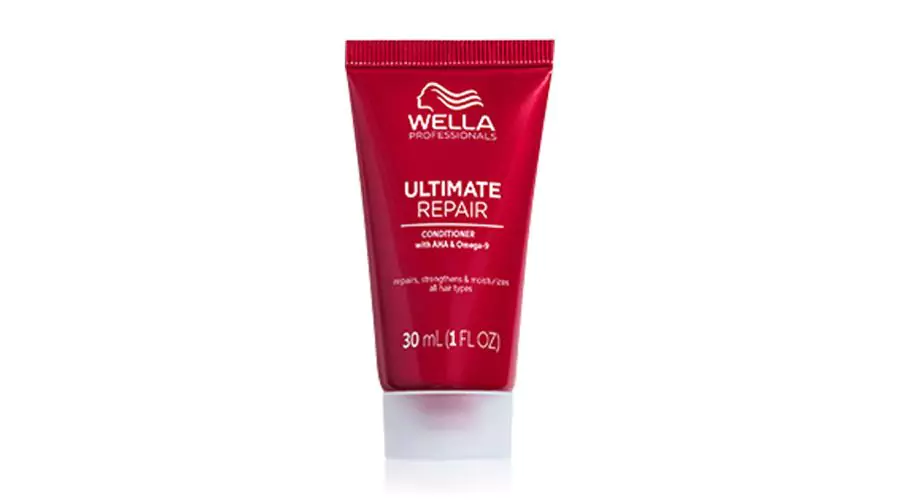 Wella Professionals is another great haircare brand whose products give an amazing feel and shine to your hair. The Ultimate Repair Conditioner ensures deep hydration for your hair, making it suitable for everyday use. Because the natural hair conditioner has ingredients like AHA and Omega 9, it repairs your hair from the inside, leaving a gentle and healthy scalp. Whether you have dry or oily hair, the conditioner works on all for a price of €7.90.
---
4. Maria Nila True Soft
The Maria Nila True Soft Conditioner is a moisturising, gentle, and strengthening cream that is made specifically for dryer hair. The cruelty-free, argan oil conditioner, adds a fine shine to your hair and helps reduce frizziness. The conditioner made with natural materials is made innovatively to keep your hair smooth and shiny throughout. This natural hair conditioner for dry hair is one of the best finds to invest in, costing only €14.
---
Conclusion
With so many good hair conditioners available on the market, Flaconi stands out from the rest as it offers the top haircare branded products that are made specifically for keeping your hair shinier and healthier. So, if you are looking for stunning hair conditioners at reasonable prices, Flaconi is the website to explore. For more information, visit Feednexus.
FAQs